State
New scheme 'PM Vishwakarma' launched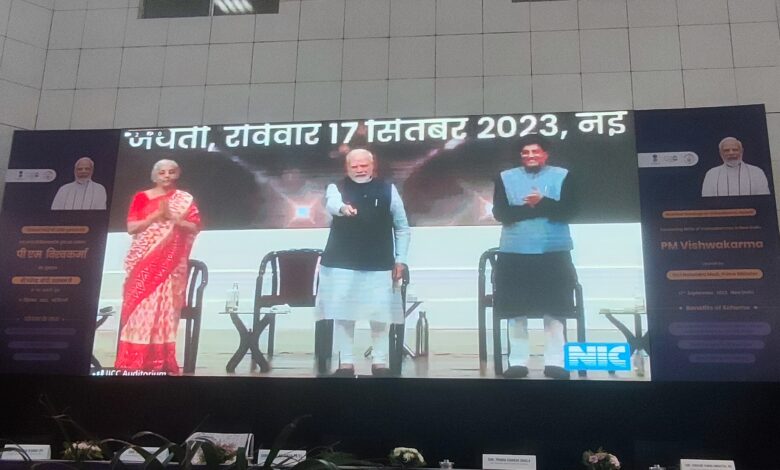 Shillong, Sep 17: Prime Minister Narendra Modi launched a new scheme named "PM Vishwakarma" to support artisans at India International Convention and Expo Centre, Dwarka, New Delhi, on Sunday on the occasion of Vishwakarma Jayanti.
September 17 is also the 73rd birthday of the prime minister.
In Shillong, the event organised by Central Public Works Department (CPWD) was graced by Union Minister of State for Jal Shakti, Food Processing & Industries, Prahlad Singh Patel.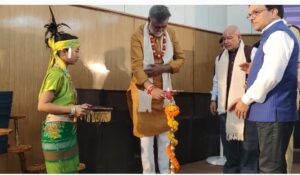 Others who were present include BJP MLA Sanbor Shullai, deputy commissioner RM Kurbah, DGP, Lajja Ram Bishnoi, Chief Commissioner of Income Tax, Shrikant Kumar Ambastha, NEHU VC Prabha Shankar Shukla, Commissioner and Secretary Pravin Bakshi and Chief Engineer CPWD Naveen Kumar Bansal.
Local programmes were organised at 70 locations across the country. All the locations were connected online with the launch venue at Delhi.
A PIB statement said it has been the sustained focus of the prime minister to give support to the people engaged in traditional crafts. This focus is driven by the desire to not only support the artisans and craftspeople financially but also to keep the age-old tradition, culture and diverse heritage alive and flourishing through local products, art and crafts, it said.
PM Vishwakarma will be fully funded by the Centre with an outlay of Rs 13,000 crore. Under the scheme, the Vishwakarmas will be registered free of charge through Common Services Centres using biometric based PM Vishwakarma portal. They will be provided recognition through PM Vishwakarma certificate and ID card, skill upgradation involving basic and advanced training, toolkit incentive of Rs15,000, collateral-free credit support up to Rs 1 lakh (first tranche) and Rs 2 lakh (second tranche) at a concessional interest rate of 5%, incentive for digital transactions and marketing support.
The scheme aims to strengthen and nurture the Guru-Shishya parampara or family-based practice of traditional skills by Vishwakarmas working with their hands and tools. The prime focus of PM Vishwakarma is at improving the quality as well as the reach of products and services of artisans and craftspeople and to ensure that they are integrated with the domestic and global value chains.
The scheme will provide support to artisans and craftspeople of rural and urban areas across India. Eighteen professionals under traditional crafts will be covered under PM Vishwakarma. These include (i) Carpenter; (ii) Boat Maker; (iii) Armourer; (iv) Blacksmith ; (v) Hammer and Tool Kit Maker; (vi) Locksmith; (vii) Goldsmith; (viii) Potter; (ix) Sculptor, Stone breaker; (x) Cobbler (Shoesmith/ Footwear artisan); (xi) Mason (Rajmistri); (xii) Basket/Mat/Broom Maker/Coir Weaver; (xiii) Doll & Toy Maker (Traditional); (xiv) Barber; (xv) Garland maker; (xvi) Washerman; (xvii) Tailor; and (xviii) Fishing Net Maker.