Headlines
Next in line Ampareen as sister Jasmine to contest on NPP ticket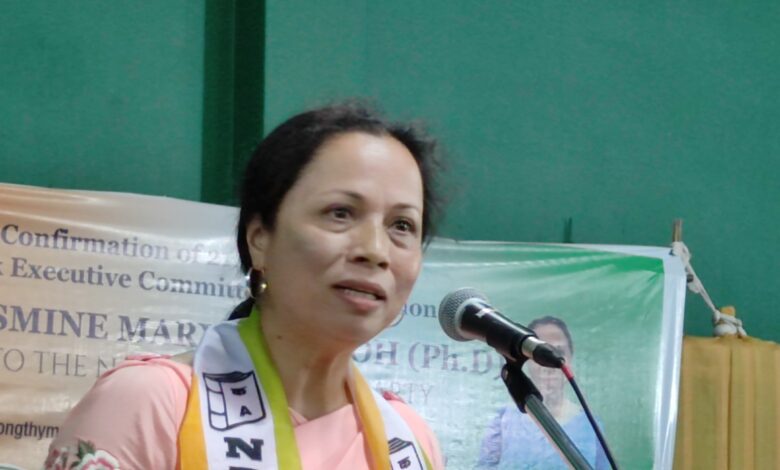 Shillong,May 9: After the NPP on Monday declared the candidature of Jasmine Lyngdoh (in picture) to contest from Nongthymmai, next in line is his sister Ampareen Lyngdoh.
Jasmine was officially inducted into the party at a function held in Nongthymmai, which is currently represented by AITC MLA Charles Pyngrope. It was earlier represented by UDP leader Jemino Mawthoh.
Though the Congress member Ampareen is supporting the NPP-led MDA government, neither Ampareen nor the NPP has officially declared her candidature due to anti-defection law.
When reporters on Monday asked NPP leader Prestone Tynsong about Ampareen, he did not want to make any comments though Ampareen had in the past indicated her political preference to NPP.
Earlier, Ampareen's husband Fantin Joseph Lakadong had also joined the NPP.
On Monday, besides Prestone, Minister Sniawbhalang Dhar, state party president and Rajya Sabha member WR Kharlukhi among others were present.