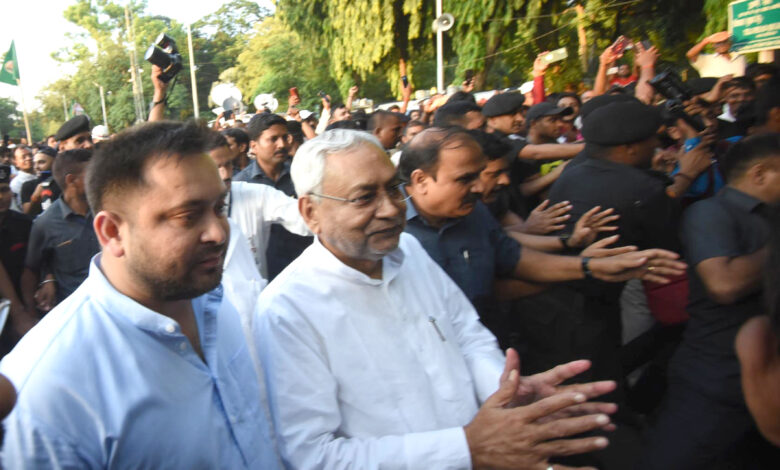 Patna, Aug 10 (UNI): Nitish Kumar took oath as Bihar Chief Minister on Wednesday as the Grand Alliance leader.
Along with Nitish Kumar, Tejaswi Prasad Yadav also took oath as Cabinet Minister. Bihar Governor Phagu Chauhan administered the oath to Kumar and Yadav in a function organised at Raj Bhavan.
Former Bihar Chief Minister Rabri Devi, MLC, former Bihar Minister Tej Pratap Yadav, MLA and several senior leaders of the JD(U) RJD, Congress ,CPI CPI (ML) and HAM attended the oath-taking ceremony at Raj Bhavan.
Senior BJP leader Sushil Modi on Wednesday accused the JDU leader of betraying his party and warned the Rashtriya Janata Dal (RJD) that it too may get "betrayed" as well.
Addressing a press conference here, Modi said the JD-U had been an ally for 17 years and dismissed accusations that the BJP was trying to break away JD-U MLAs.