Headlines
No names; many omissions in judicial inquiry report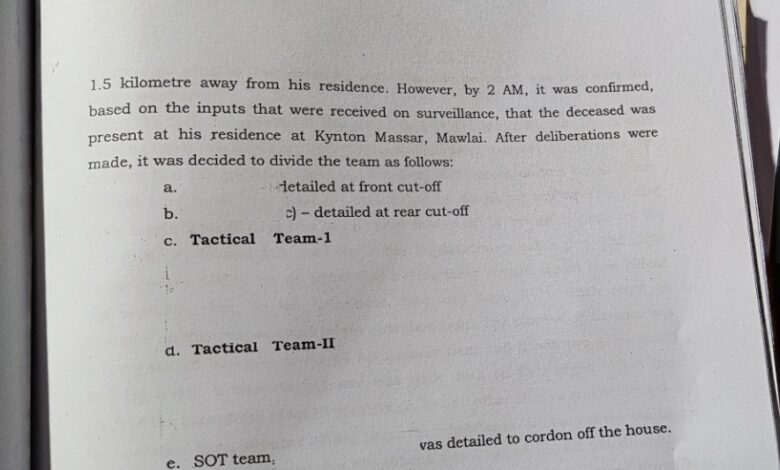 Shillong, Sept 9: There are omissions of many names in the report of the judicial inquiry commitee on Cherishtarfield Thangkhiew tabled in the Assembly on Friday.
The names of witnesses, two tactical teams, SOTs and others were found erased in the report ( in picture)
Who are the members of the tactical team-1, tactical team-2 and SOT were not mentioned thereby defeating the purpose of transparency to fix accountability.
In the past reports of the judicial inquiry commissions, the names of those involved in the report were mentioned for necessary action.
The recommendations of the judicial inquiry were to correct the many  deficiencies.
The commission wanted not to carry out raid in residential houses at night in urban areas..
The commision recommended use of night vision devices during raid, use of teargas grenade, avoiding collateral damage during raid, sensitising police on human rights and the use of ambulance during raid.