National
Pranab Mukherjee's son quits Congress, joins Trinamool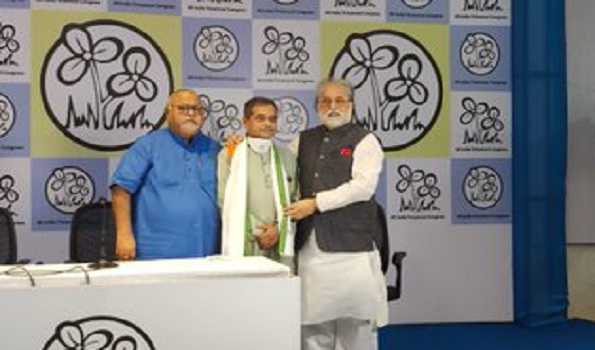 Kolkata, July 5 (UNI): Late President Pranab Mukherjee's son Abhijit Mukherjee, the Congress leader in Murshidabad and former MP, on Monday joined the Mamata Banerjee-led Trinamool Congress.
Mukherjee's joining happened in the presence of TMC senior leaders Sudip Bandyopadhyay and Partha Chatterjee at the ruling party office at Tiljala.
"I resigned from service and joined the Congress to oppose Left politics. Chief minister Mamata Banerjee has stopped the BJP's storm. Now I am joining the grassroots as an initial member of the TMC. The fight will continue to protect the unity and solidarity of the country. I will work in the way that the party gives responsibility," Mukherjee told reporters after joining the ruling party.
"Mamata Banerjee is the face of the fight against communal forces. In West Bengal, we are fighting with the left. People rejected both left and BJP in the recent assembly poll and overwhelmingly supported Mamata Banerjee's development policies. People are accepting the leadership that Mamata Banerjee has shown to stop the BJP in West Bengal," Mukherjee said.