Letters
Preachers, schemers & politics of Meghalaya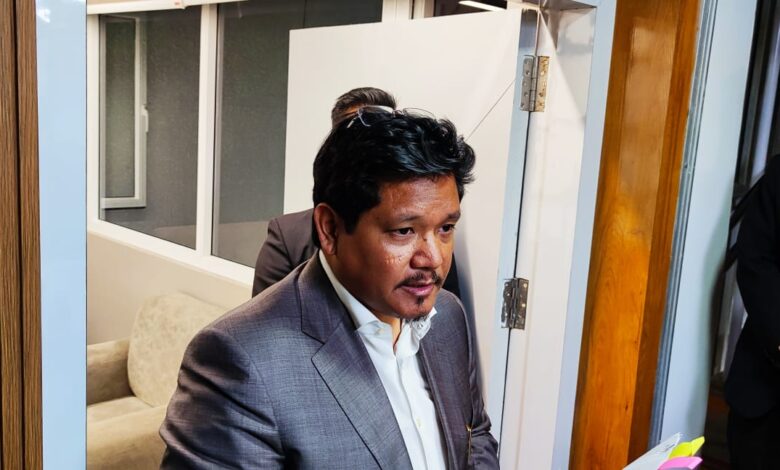 Editor,
Politics seems to be an area where schemers thrive! In fact, the more astute and shrewd the politician is in scheming, the greater power he seems to wield. The question is not really about what they can do for the state and its people, but how they can manipulate everything to hold on to their power and enhance it. For many politicians here in this "Ri Tip-Briew Tip-Blei", the uppermost goal seems to be to get to the top as fast as possible. Therefore, they scheme and plot with great ingenuity; they make statements, retract them, and say they were misunderstood or taken out of context even when things are on public record. They reason to themselves and sometimes even to their people that they have had to spend a lot of money to win the elections, and the least they can do is to get it back and have some more to fight the next election. It is sad but true!
Having worked with politicians for the past 20 years, I also understand how these "leaders" promptly decide on an issue without thinking whether it would help the state to make progress or not. Chief Minister Conrad K Sangma on January 11 questioned the failure of the then Mukul-led Congress government in addressing the unemployment problem faced by the youth of the state and said wearing the AITC jersey will not make people forget that they are the same players. His comments came soon after the Labour Department received a letter from 'Ka Sur Ki Samla Wad Kam' (Voice of the Unemployed Youth) listing a series of demands which included the formulation of The Employment Policy among others. The letter which was attached to a live bullet warned both the past, present and future governments with dire consequences if their demands are not met. The High Court of Meghalaya, the Shillong Press Club and others also reported about receiving a similar letter. It is evident that each year a great number of job aspirants in the state fall victim to one of the many varieties of fraudulent schemes. Con artistes like Saket Gokhale and Abhishek Banerjee may offer a "great deal" that "won't be available tomorrow", or the opportunity that is "too good to pass up" but the old saying "better safe than sorry" should remind the youth of the possibilities of being scammed. For now, it is better to treat any TMC offer of a "wonderful opportunity" with a great deal of scepticism. If the "deal" is not be available tomorrow, then it probably is not much of a deal, because any reputable "business" will allow you the opportunity to shop around and compare prices.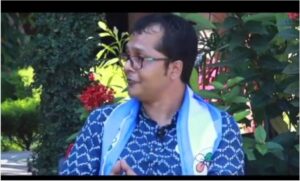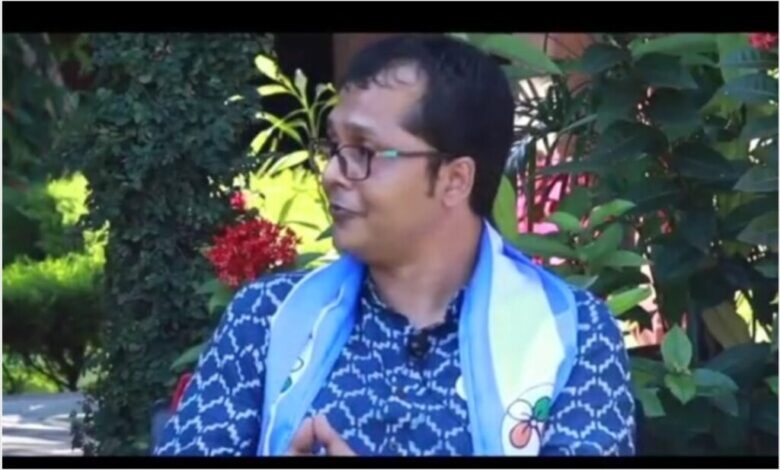 Politics in Meghalaya truly is sinking lower and lower by the day; but are churches here any better? Personal rat races are common in many churches and Christian organizations here in the Christian State. Whether it is to become the bishop, committee chairman, senior pastor or general secretary, scheming follows ways that are tragically similar to politics or the secular workplace. Many leaders are more interested in making a name for themselves and leaving monuments behind them than in serving others for which Christ has commissioned them. Many others are even siphoning off project funds into their wallets. It is a sad but commonplace fact that numbers are often manipulated in order to impress the donors, without any qualms about truth.
Instead of Christians influencing the world for the better, the world has been influencing Christians for the worse. The example of James and John along with their mother jostling for position in Jesus' coming kingdom shows us that mere acquaintance with Jesus is not enough to transform our lives from living for ourselves to living for Christ. We need to be 'born again' and 'become like little children' before we can understand or participate in the working of the kingdom of God. This would become easier for us if we keep before our eyes that world that is to come rather than this present world.
The apostle Paul is not just the author of many books of the Bible and missionary leader of the early church, but he has left us an outstanding example of personal life and work. He was so gripped of the fact that as a blasphemer and persecutor he was forgiven that he no longer sought anything for himself. The things in his life that people of the world would admire he counted as dung. He sought to live with a clear conscience at all times and to keep a clear testimony before God and also before people. He was very clear in his mind that one day all of us would have to give an account of ourselves to God. These are some of the characteristics of those who are genuinely working for the kingdom of God.
This kind of transformation as a community of Christians in Meghalaya need not only individual repentance, realignment of goals, and change of thinking and behavior, but also a change of the leadership mentality towards working for promoting these changes in individuals and organizations. Our leaders need to dream big for the kingdom of God and His people, and make strategic and tactical plans to achieve those goals. But we also need to keep in mind that scheming and devising self-promoting plans belong to another kingdom.
Yours etc,
James Oliver Lyngdoh
Mawlai Nongkwar