Headlines
Pressure group meets CM, objects to relocation of border residents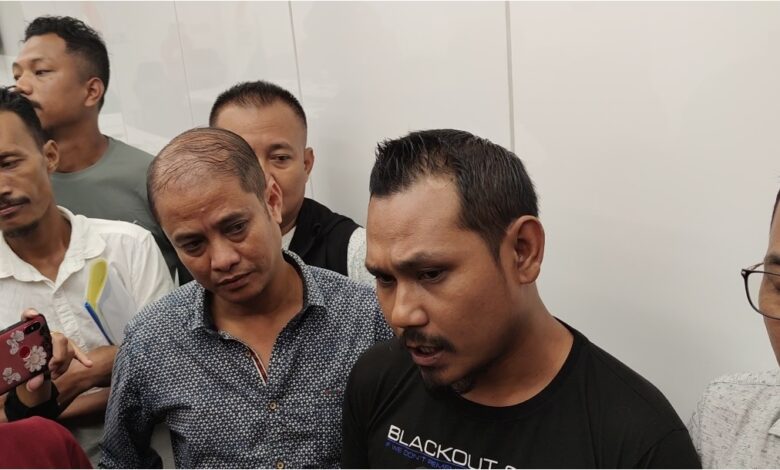 Shillong Aug 23:The pressure groups following up the border deal met Chief Minister Conrad Sangma on Tuesday and stressed the need of addressing the concerns of the people.
The residents of the disputed border areas want to stay with Meghalaya as they were never part of Assam.
The FKJGP leaders Dundee Khongsit, Pritam Arengh and KSU president Lambokstar Marngar wanted the government to address the concerns of the people.
Pritam Arengh Marak said the government had pointed out the technical problems of the matter.
"Nonetheless, we told the CM our demands that certain areas mentioned in the memorandum should be reconsidered, should be looked upon as before the MoU was signed with Assam government, these lands belonged to Nongbak Aking and Hima Nonglang," he said.
The FKJGP leader said three villages were never disputed lands and Assam too never claimed them as they were always part of Meghalaya.
The MoU signed on March 29 this year did not consider the historical facts that villages of Mallang Hahuapara (formerly Okgipu Chiring), Mallang Joypur and Mallang Salbari belong to the Nongbak Aking and the Hima Nonglang, and other villages like Maikuli, Iongkuli, Pillangkatta fall under Raid Marwet.
"The CM assured us that he will look into the matter and see what can be done. However, we are pursuing our demands that these places should remain with Meghalaya," he said.
Pritam said the CM maintained that the government cannot review the MoU but will try to rectify the technical mistakes that the three villages now fall under Assam.
"If we feel that the state government is not trying enough from their end we might resume our different forms of agitations", he said.
The president of the FKGJP Central Body Dundee C Khongsit said the delegation wanted the state government to take advantage of the second phase of border talks by approaching the Assam government and get back these tribal lands.
"It is not about reviewing the MoU but it is a discussion with the counterpart Assam but  till now our stand remains the same we are asking the government to find out the possibilities of how to get back all the areas," he said.