National
Rahul extends support to bowler Shami after troll attacks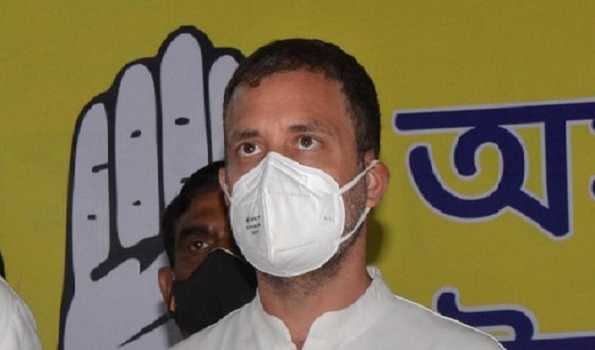 New Delhi, Oct 25 (UNI): Congress leader Rahul Gandhi on Monday came out in support of cricketer Mohammad Shami, who faced hatred on social media after India lost a cricket match to Pakistan in the ongoing T20 World Cup.
"Mohammad Shami we are all with you. These people are filled with hate because nobody gives them any love. Forgive them," Rahul Gandhi said in a tweet.
Fast bowler Shami faced attack by online trolls after India lost to Pakistan, which registered a landslide victory on Sunday against the Indian team in the T20 World Cup group game in Dubai. Chasing a 152-run target, Pakistan didn't lose a single wicket and sealed its victory with 13 balls to spare.
Support was extended to him by several cricketers as well.
"When we support Team India, we support every person who represents Team India. Mohammad Shami is a committed, world-class bowler. He had an off day like any other sportsperson can have. I stand behind Shami and Team India," former India cricket team captain Sachin Tendulkar said.
Former Indian opener Virendra Sehwag said the online attack on Mohammad Shami is shocking.
"… we stand by him. He is a champion and anyone who wears the India cap has India in their hearts far more than any online mob. With you Shami. Agle match mein dikado jalwa," he said in a tweet.