State
Religious leaders speak tough on vaccine misinformation
Suggestion for opening places of worship for wider reach of awareness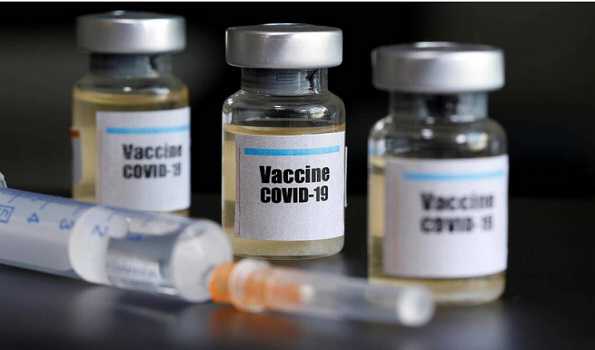 Shillong, July 12: A section of religious leaders on Monday told the government to take action against those hindering the vaccination drive in the state.
During a meeting with Chief Secretary MS Rao on vaccine hesitancy, the religious leaders suggested that the government should come down heavily on the faith leaders, the media and others, who are propagating wrong information about the vaccine.
Later, director of Health Services Dr Aman War told reporters that faith leaders expressed concern over misleading information circulated through various media.
Whether MLAs should also be taken to task for misinformation, War said, "…that will come from a different forum but now we are talking only about the faith leaders."
War informed that the leaders of various faiths have expressed their willingness to give their hand of cooperation to enlighten the public on the benefits of vaccination.
"All the faith leaders who are present virtually and physically are in agreement that the vaccination is the only one good thing which can combat against the ongoing COVID-19 pandemic. Apart from the three cardinal instructions which we have given, vaccination is the key and they also have expressed the same," he added.
The Covid positivity rate in the state as well as other parts of the North East has risen. High level f vaccine hesitancy among citizens has added to the woes. According to a health official, the hesitancy is more in South, North and East Garo Hills.
War said the government "is confident that the fear of misinformation propagated against vaccination that enlightenment will come from the people of God".
In Shillong, 70% of the population has been vaccinated. East Khasi Hills, West Garo Hills and South West Garo Hills have done exceptionally well in vaccination coverage.
The religious leaders present at Monday's meeting told the government representatives that the former could reach out to more people if places of worship are allowed to open.
The government will take a call on the suggestion.
Dr War further stated that it is high time for people to think of the elderly and the children in the house "so that we are prepared that when a new virus comes at least we know we have taken that protection and we know how to chart the course of the disease".
"We are very thankful to all the leaders of different faiths for their concerns and for their meaningful advice and we are sure that from here forward from today we will see better days and provide necessary respite to our health workers in the field because to a health worker, the more people are vaccinated, the more you relieve them of their apprehension," he said.
Meanwhile, the Director also appealed to the media not to publish wrong information about the Covid-19 vaccination.