Headlines
Roster system under reservation policy to take time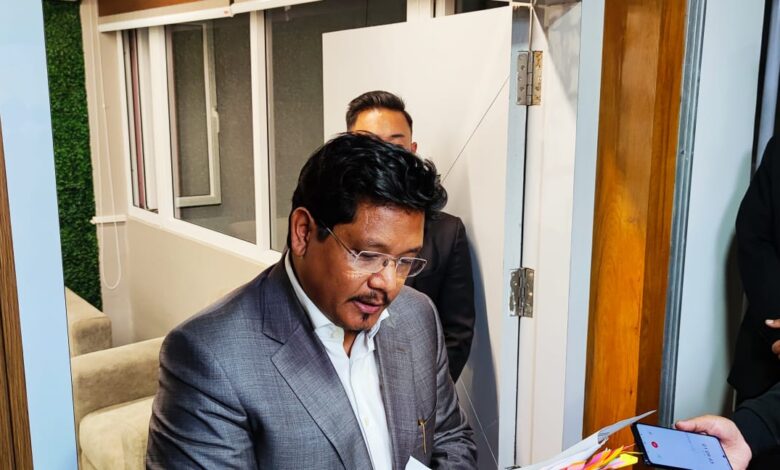 Shillong, May 6: Chief Minister Conrad  Sangma has said the process of starting a roster system for implementation of the state reservation policy is a massive exercise and will take sometime to complete.
Conrad told reporters after the cabinet meeting on Friday that the issue was discussed during the meeting as it is a  humongous and complicated exercise as the government needs to take all departments into consideration.
He said the entire excercise cannot be achieved in a matter of days or weeks.
"It is also very sensitive in nature as you can imagine. Therefore the process is on, we are working on it," Sangma said.
The High Court of Meghalaya recently passed an order which stayed all recruitment processes of the state government until a roster system is put in place.
The chief minister informed that the government would file a proper affidavit on the matter before the court.
"Accordingly, we will be able to take the decision to move forward but the departments and the entire government, all departments and the chief secretary are working on this. As I said it is a massive exercise so it is taking sometimes but we are confident we will be able to complete it soon," he said.
Sangma admitted that the carry over aspect is there in the rules but he does not want to comment much because the matter is sub-judice before the court.
The chief minister said the issue has been there from day one when the entire reservation policy was created.
"Therefore for every posts that we created from the time the reservation was done the entire backlog from the entire process for many years for past 50 years so you can well imagine what kind of exercise we are looking at," he said.
"Once we are ready with the affidavit and presented the same in court I will be able to give clarity on the matter.