Headlines
Shah may meet NE CMs in Shillong in July, no ILP agenda
Discussion on border dispute, curbing drugs trade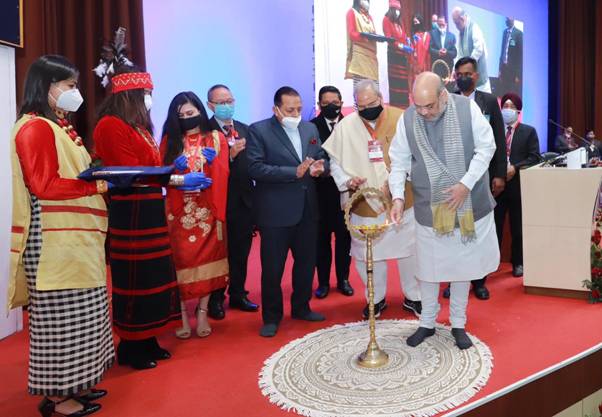 New Delhi, June 3: Union Home Minister Amit Shah may meet the Chief Ministers of Northeastern states in Shillong in July.
This was informed by Assam Chief Minister Himanta Biswa Sarma here on Thursday.
After the NEC meeting in January in the city, Shah was to visit Shillong in March as Chief Minister Conrad Sangma got an assurance from him during his meeting with him in Delhi in February. Though the agenda was to revamp NEC, Shah had then conveyed to the chief minister that he was willing to meet the pro-ILP groups. However, the visit was delayed due to the Assembly polls.
During his visit to the state in January, the pro-ILP groups were not given time to discuss the implementation of ILP.
The Assam chief minister said several issues, including illegal drugs trade, border dispute between the Northeastern states among others will be discussed by Shah with the chief ministers of all eight states.