North East
Kishan rail to carry Tripura pineapple & lemon to Kolkata, Delhi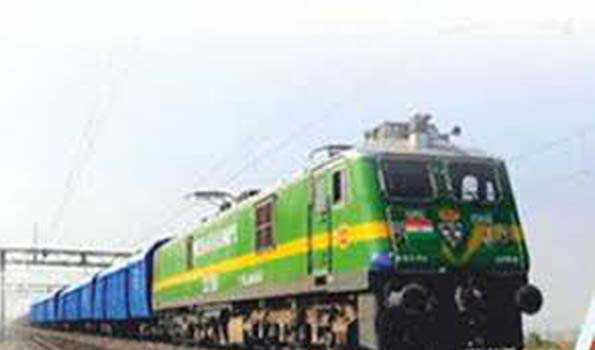 Agartala, Jun 3 (UNI): With the request of the Tripura government, the Ministry of Railways has agreed to run Kishan rails from Agartala to Howrah and New Delhi to transport the summer fruits like jackfruit, pineapple and lemon along with other agriculture and horticulture crops to central part of the country.
The officials here said that the ministry has accepted the proposal of the state to support the farmers who have produced summer fruits in commercial scale this year too, hoping to export the items abroad, besides metro cities of India like previous years. But the second wave of Covid-19 has badly hit the prospect for the second year in a row.
In the first two years of BJP-IPFT government, Tripura had emerged as a producer of the best quality pineapple and lemon in the country. A large quantity of the produces was sent to the UK and the Middle East, besides hoisting promotional seals and exhibition of horticulture items of Tripura in Kolkata, Delhi and Mumbai.
As a result, area under cultivation of lemon and pineapple has been increased to over 2,000 hectare and 2,300 hectare, respectively, and production enhanced to more than 2,500 MT of each.
Lat year when the pandemic hit, the state government somehow managed to send a few consignments to outside the country and the rest of the fruits were procured by the urban development department for free juice distribution of vitamin-C rich products among the urban dwellers under an innovative scheme — Immunity Booster Project. This year production was little less than the previous years but again the farmers lost the markets due to second wave of Covid-19.
To retain the interest of the farmers in horticulture crops, especially the cultivation of seasonal fruits, the state government urged the centre to arrange Kishan rail for carrying the produce to mainland India, in which the Ministry of Railway agreed to. As per the schedule, the first Kishan train with the consignment from Agartala will leave for New Delhi on June 11 next followed by June 25 and July 9, 16 and 23 next.
The Howrah-bound Kishan train will leave from Agartala on June 16 and 30 next followed by July 7, 14, 21 and 28 next. The farmers will load their goods at different stations of Tripura and South Assam and transportation cost will be Rs 2025 per MT up to Howrah, Rs 882 per MT up to Guwahati and Rs 2815 per MT up to New Delhi.
While greeting Prime Minister Narendra Modi, agriculture and farmers welfare minister of Tripura Pranajit Singharoy said, "With the help of APEDA only a week ago we sent the maiden consignment of jackfruit to UK. Recently, some private entrepreneurs sent pineapple to Delhi and Telangana. Now, our fruits will hit the national capital and Kolkata by Kishan rail and farmers will produce more in the coming years."