State
Shillong Press Club, MEPA condemn attack on journalist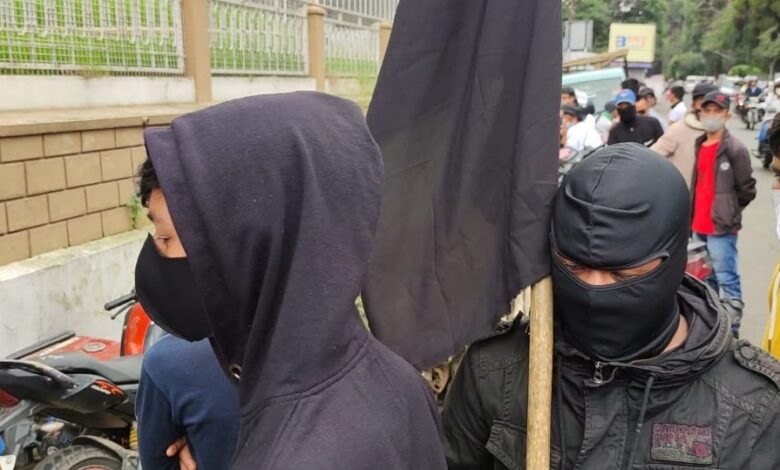 Shillong, Sept 20: The Shillong Press Club (SPC) and Meghalaya Editors and Publishers Association (MEPA) have expressed concern over the attack on senior journalist EM Jose on Monday.
In a statement issued, both the media bodies have condemned the incident.
"The SPC takes with uttermost seriousness and annoyance, the unprovoked manhandling of a senior journalist member who was only covering the sit-in- demonstration sponsored by the KSU, FKJGP, HNYF & RBYF at the U Kiang Nangbah memorial in Barik point. Immediate intervention by leaders of the above organisations and subsequent conversation with the undersigned and a few functionaries culminated into an understanding that the culprits will be identified irrespective of their allegiance and will be dealt with appropriately", said a joint statement issued by the press club president David Laitphlang and the general secretary Powell Sohkhlet.
The SPC welcomed the prompt response of the organisers, who publicly condemned the intimidating stunt of the miscreants with the senior journalist at the venue itself and apologised to him as well.
The SPC also lauded a group of young men at the spot who immediately intervened and chased away the miscreants, ensuring that its colleague was safe. "This is not the first condemnation, and we are determined to ensure that such responses cease to come from our end. The incident only goes to show that two hoots are repeatedly dished out to members of the fraternity without whose sacrifices and risks, everyone would be living in the dark starving for information that is prompt and accurately factual unless of course one chooses to depend on the social media as the sole true source of information. It is time that such foolhardy mischief be nipped in the bud and henceforth SPC will find it enormously hard to accept apologies or ignorance if such acts of intimidation and obstruction of duty continue", the SPC said.
The SPC reiterated its commitment to continue to serve the best interest of the state and urged all stakeholders to work together and thwart off any attempt to disrupt the little peace and harmony left for people to cherish.
In a separate statement, MEPA has also condemned the incident.
"Although the organisers of the demonstration have apologised for the incident, MEPA urges them to trace the culprits and punish them so that such kinds of unwanted incidents do not recur", said a joint statement issued by MEPA president, Monarch Shabong and general secretary John W Thabah
MEPA also reminded everyone that media personnel have a great role to play like any other welfare organisations to channelise the voice of the people of the state.