Sports
Sikkim minister pins hope on state archer in Olympics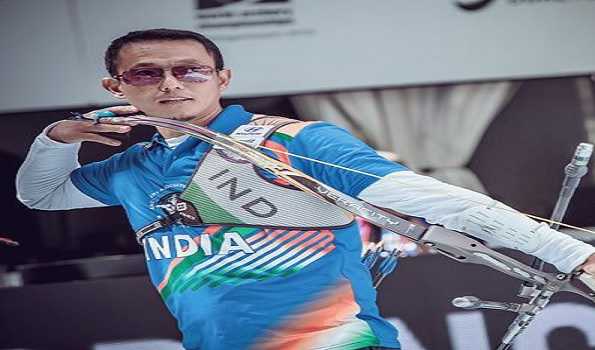 Gangtok, July 21 (UNI): Sikkim on Wednesday wished archer Tarundeep Rai a grand victory in the Summer Olympic Games in Tokyo.
A campaign launched by the Department of Sports and Youth Affairs from June 23 to July 23 is on with selfies, dialogues, quiz, debates and talk show also attached importance by Minister KN Lepcha and Secretary.
Minister for Sports and Youth Affairs Kunga Nima Lepcha expressed best wishes to Rai and all other players from the country looking forward to participating in Summer Olympics Tokyo.
The minister highlighted the steps taken by the state government, including increasing the amount of money given to winners, increasing reservation from 2% in employment to 5% for sportsmen and provision for employment.
He said the increase has been decided by the chief minister. "The sports talents abound in Sikkim. The talent search is being done from Block level to the highest administrative level. We hope to see many Tarundeep's in future," said Lepcha.
Rai (37) will participate in a men's team event with Atanu Das and Prason Jadhav. Their coach, Man Bahadur Gurung, has accompanied four of them.