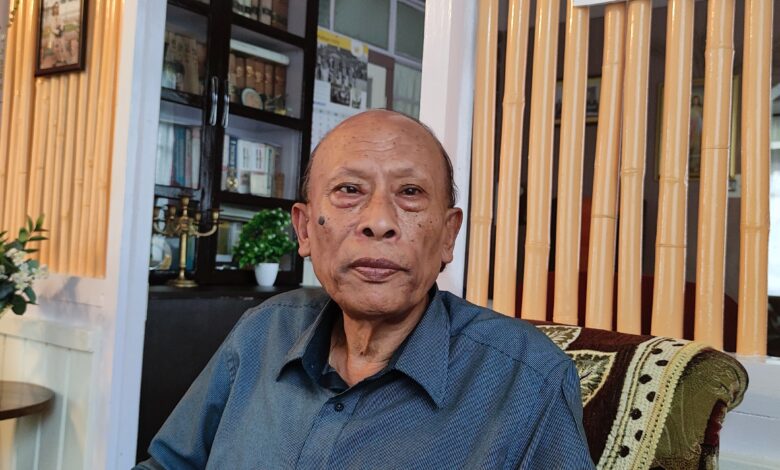 Shillong, August 26: UDP leader Bindo Lanong said on Friday that a split in the party is a possibility and questioned its leadership as far as allotment of party ticket is concerned.
Lanong wants to contest from Nongkrem but the party is preferring Independent MLA Lambor Malngiang.
To a question in this context, he said nobody can deny the possibility of splitting the UDP.
"That possibility no one can deny especially on the issue of giving ticket. It will all depend . That possibility is always there",  he said.
To a query, Lanong said that the UDP is not willing to offer him a ticket and the party is in favour of the sitting MLA as per a survey.
Lanong asserted that he is determined to contest from Nongkrem, while adding that a political party has even approached him.
UDP leadership questioned 
According to the UDP leader, the present leadership is not that knowledgeable in matters related to UDP.
"They lack experience and knowledge. I have been there right from the beginning before the birth of UDP in 1997. I was in the APHLC also that brought statehood. After that in 1994, HPU was formed with other regional parties including the HSPDP. After HPU, UDP came and I was all along in the same set up.I have been there unlike the present leadership", the UDP leader added.
Lanong also wondered as to why the party is denying  ticket to him compared to a person who changed party and ideology and the same person had also contested from many political parties.
To a question on party planning  to put up young, dynamic and winnable candidates, Lanong said, "Many young MLAs are not dynamic. There are MLAs who do not know the age of the country. There are officers who hesitate to meet the ministers when they are called".
Lanong said it is difficult to say about the prospect of UDP in 2023.
"Let us wait for some more time.It is early to speak about the chance of any political party as the candidates are yet to be announced.
To a question, Lanong said, "I don't think the same partners will remain next time after the polls. Changes will take place and formation of the government will depend on the outcome of the results".