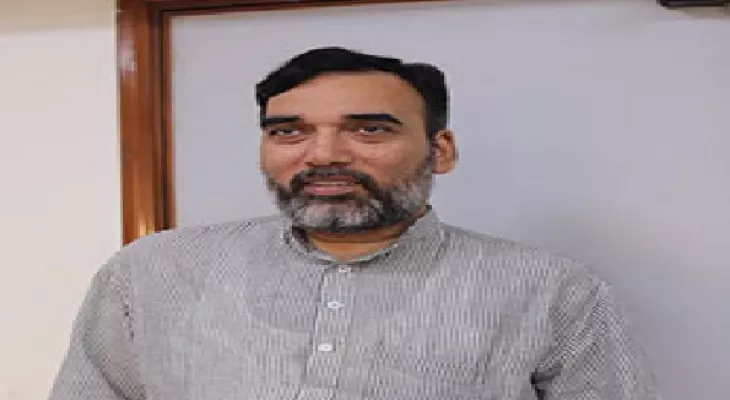 New Delhi, April 5 (UNI): The Delhi government will impose a 'Summer Action Plan' starting this month, to control the pollution during the summer season, Environment Minister Gopal Rai said on Monday.
Addressing a press conference here, the Minister said SAP will be enforced for a period of six months from April to September, focusing on 14 points to reduce pollution in a drastic manner. Rai said the approach of SAP will be a mixture of measures to achieve immediate as well as long-term goals in pollution reduction.
"We have decided on 14 focus points, which will be the agenda of our SAC. These will be the parameters and goals for our entire plan to combat the pollution in the summer season," he added.
The focus points of SAC were decided after Rai consulted agencies and departments of the state government like Environment, DPCC, MCD, Irrigation and Flood etc. Rai told reporters that all the concerned departments have been asked to come up with a detailed plan by April 11.
The minister also briefed that the 14 points of SAC include goals to reduce open burning; road dust; industrial pollution; promote urban farming; eco-clubs in schools; develop roadside green cover; city forest; eco-waste park; increase tree plantation and monitoring; and replacement of single-use plastic.
"All concerned departments have been told to come up with the plan by April 11 based on the focus points," he informed.
Last year, the Delhi government had released a 10-point winter action plan to control the extreme pollution condition the national capital faces during the winters.
Meanwhile, citing a report by the Environment department, Rai said the effort of Kejriwal government in Delhi to reduce pollution was showing its impact. "The analysis of data collated between 2018 and 2021 shows encouraging improvement in pollution situation. The "Good" Air Quality Index (AQI) days improved from 53 in 2018 to 72 in 2021. Similarly, the "Moderate" days improved from 106 to 125 between 2018 and 2021," he added.
The trend remained similar in "Poor" and "Very Poor" AQI days in Delhi. The Poor AQI days improved from 114 to 82 and the Very Poor AQI days improved from 72 to 61 between 2018 and 2021 respectively, Rai said.