Feature
Summer party? Go light on your make-up
Beauty basics with SHAHNAZ HUSAIN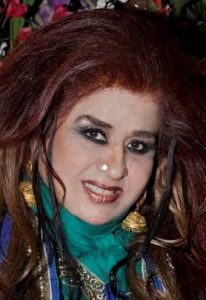 Summer is the perfect excuse to throw a party for whatever reason! Weddings, anniversaries, bachelorette parties, or just a good old beach party to catch up with old friends.
While summer is arguably the best time of the year, keeping your makeup prim and proper while out and about is not a child's play.
Everyone wants to do something extra special for summer events but it's all about knowing how to make an impact without gimmicky shades and poorly performing formulas.
Whether you put on one of our famous bandage or bodycon dresses or are dressing down in jeans and T-shirt, we have a few tips to ensure you enjoy the summer event with style, looking and feeling your best.
Hydrate
If you really want to look good in an outdoor party in intense heat and humidity, your skin needs to have a natural glow.
Hydrating your skin is one simple way to keep it healthy. For this, drink 8-10 glasses of water, juice, soup, green tea daily to hydrate yourself. This will also help flush out the toxins and help combat dry skin. Drinking adequate amount of water boosts the metabolism and regulates your appetite.
Exfoliate naturally
The best way to get rid of dry, flaky skin during the summer season is by exfoliating.
A good oil-based exfoliator to rid the skin of dead cells is key. Make sure your arms and legs are properly prepared before showing them off in your party dress. The key to gleaming limbs is to ensure they are soft and smooth. Increase the frequency of exfoliating your skin before the party. Try a pH-neutral product for a gentle skin cleansing that will not agitate or irritate your skin type.
Alternatively, prepare some scrubs at home using all-natural ingredients. Honey mixed with coffee or sugar mixed with vegetable oil present some excellent options. Just heat a cup of medium ground coffee with an oil of your choice. Do not let it boil. Then, add sugar granules and a few drops of essential oil to the mixture. Mix well. Apply this scrub on damp skin before you hit the shower and exfoliate well.
You need to scrub your skin at least once a week. Use some face masks. Be it a Homemade Honey and Cinnamon mask, or a revitalizing deep cleansing mask. Use products best suited for your skin type to keep your face looking fresh and glowing. But don't go overboard as that will make it rough.
Magic of your eyes
Don't abandon your beloved smokey eye on summer events in an open area or closed air-conditioned room. Smokey eyes are always trendy, and they work for parties. Apply an eyeshadow that's darker than your skin tone and sweep into your crease. Next, apply a complementary eyeshadow lighter than your skin tone to your lid and blend towards your lash line. To finish, blend the two together to blur any harsh contrast. Try going with navy or mix black and grey for a smouldering, mysterious look. Use neutral colours for a look that is soft and natural. Applying sparkly eyeshadow around the eyes brings a whimsical touch to your look and takes no time at all
to do.
Classic lip
A little shine on your lips will complement your look. The easiest way to elevate your look in seconds is to wear a bold lipstick colour. Staple colours such as red and pink, in their bolder versions, will do well on the occasion. Fuller lips will draw eyes. Make sure your lips are well-hydrated before using a bright colour or highly pigmented lipstick so your pout stays soft and hydrated but never sticky. This red-lip look is sophisticated and perfect for summer events. Find a pink or red lipstick that you feel really good in, and shape your lips with a matching lip liner to ensure the colour stays put.
Dress elegantly
Pick the right type of dress according to your body type so that it highlights all your right features. Pick a dress that not only makes you look good but in which you can actually breathe, and spend it with people that make you happy, to have a truly fabulous summer evening party. Whether it is a cocktail dress or a different kind of outfit, make sure that you feel confident in it. Comfort is imperative because you will be mingling and possibly dancing in summer events. Keep the jewellery minimal and straightforward if you are wearing a shiny dress to achieve the right balance.
The sculpted look
Not all parties call for a full face of makeup, you can create a light but lovely look with just a little blush. From bright pink and orange to berry and red-orange shades, a blush with a burst of colours will amp up your complexion and create a radiant look that will turn heads.
Sculpted cheekbones with just the right amount of bronzer give you a straight off the runway style. Complete your party look with statement earrings and a high ponytail.
Jewel-toned eyeshadow is always a good idea when you want to play with colour on the eyes.
Blotting paper
Blotting paper will be your makeup saviour throughout the day – just carry around a few in your purse and keep dabbing away the oil at regular intervals. Make sure you dab the paper and not wipe!
Even if you aren't going into the pool with makeup, you do tend to sweat a lot in summer so picking water-resistant formulas is a safe option. You don't want to end up with panda eyes after having your mascara and eyeliner running down your face, do you?