Shillong,Oct 8: President of the Meghalaya  Government Lower Primary School Contractual Teachers' Association (MGLPSCTA), Birbor Riangtem informed that several teachers have complained of physical complications following the police action during the agitation of teachers last week .
He said while teacher Banbhaboklang Shangdiar from South West Khasi Hills is facing difficulty in speaking as his throat swelled due to tear gas affect, he has pain all over his body and needs treatment.
"I had to undergo massage in Nongstoin due to lathicharge and use of tear gas by police and I am finding difficulty in walking. My son was also affected due to tear gas", said Riangtem, who hails from Riangdo.
While the political parties and pressure groups had demanded action against police personnel involved, the Home Minister Lahkmen Rymbui said the department had sought a report into the matter.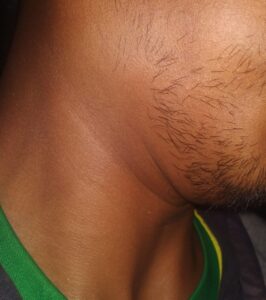 Police had stated that mild force was used since the protestors were violent and they violated the prohibitory order.
According to Riangtem, he was forced to withdraw the agitation following the request from teachers due to his ill health.
Riangtem said he will not write any more examination as he had surrendered all his documents to the district administration.
The government has already agreed to relax the age for the contractual teachers to write the Meghalaya Teachers' Eligibility Test.
Riangtem said the association will meet shortly to chalk out the future course of action as elections are approaching.
Earlier on October 7, in a letter addressed to the home minister Lahkmen Rymbui, the AITC national spokesperson Saket Gokhale said an urgent probe should be instituted into the tragic course of events and the administration officials and police officers responsible for ordering the firing of tear gas be identified and suspended immediately.