Feature
The nightingales now sing in heaven
A tribute to Lata Mangeshkar and Sandhya Mukherjee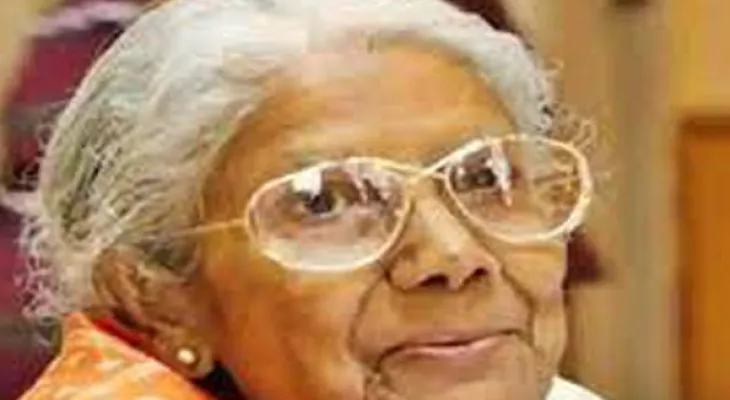 Rajdeep Pathak
We as ardent listeners of good soulful music from different genres of singers across the world were still coping with the loss of Bharat Ratna Lata Mangeshkar, who died on February 6, when the news of the passing away of legendary Bengali singer Geetashri Sandhya Mukherjee (or Sandhya Mukhopadhyay) hit us on February 15.
Mukherjee was 90, two years younger to Mangeshkar, and it is barely a week since the ashes of Lata didi were immersed after she was cremated with full state honours and a two-day national mourning was declared by the Government of India after the nightingale took her last flight.
Mukherjee was the last of the singers from the golden era of the music industry. She was suffering from breathing difficulties for a fortnight before she passed away.
Recipient of the Bangabibhushan (2011), Sangeet Mahasamman (2012) awards, besides innumerable other awards like the National Film Award, Mukherjee was recently in news for refusing the Padma Shri in 2022 stating that it was too late and that she was beyond any awards.
"After so many years, I have been selected for the award. I will not accept as it is demeaning for me to take the award at this age when I am old and almost immobile. I am a disciple of Bade Gulam Ali Saheb and I have performed with him in stage shows. The whole country and my audience loves me, that is my greatest prize," the veteran singer had said.
A voice that touched thousands of hearts, Mukherjee had a unique way of rendering her songs which could not be copied by any singer of any time and age. Her stint with Bollywood music industry saw her collaborate with famous composers such as S D Burman, Roshan and Madan Mohan, Naushad, Anil Biswas and Salil Chaudhury. She received the National Film Award for best female playback singer in 1970 for the movies Jay Jayanti (a Bengali remake of Sound of Music) and Nishi Padma.
Mukherjee made her debut in 1948 with the song Ab Nahi Dharat Dheer Dheer from the movie Anjaan Garh.
She made her journey to Bollywood with songs in more than 17 films. Some of her popular Hindi songs include Aayee Mere Jeevan Ki Saanjh Suhani (1948); Bol Papihe Bol Kaun Hai Tera Chitchor (1951); Jungle Mangal (1953); Maine Jo Lee Angrayee Teri Mehfil (1956) and Tose Naina Lage Re Saanwariya (1966) to name a few.
Born on October 4, 1931, her music training was held under Pandit Santosh Kumar Basu, Professor A T Kannan and Professor Chimnay Lahiri and later with Bade Ghulam Ali Khan and his son, Ustad Munavvar Ali Khan.
Known for her classical and semi-classical singing prowess, Mukherjee had worked with some of the most prominent artistes of the industry with the likes of Hemant Mukherjee, S Venkat Raman (1954 movie Manohar); R C Boral (1950 movie Pehla Admi) and many others.
Mukherjee also sung a duet with Mangeshkar for the song Bol Papihe Bol Kaun Hai Tera Chitchor in the 1951 film Taraana under the music direction of another stalwart, late Anil Biswas.
In 1971, during the Bangladesh Liberation War, Mukherjee helped the refugees from Kolkata and West Bengal. She also recorded patriotic songs with Bangladeshi musician Samar Das for a radio broadcasting Swadhin Bangla Betar Kendra to raise the spirit of patriotism during the Bangladeshi Liberation War.
From Rabindra sangeet, songs of poet Nazrul Islam to her songs in the Bengali films, Mukherjee's voice was the most sought after by almost all the leading female actors of Tollywood.
Like the nightingale of India, Mangeshkar, whose songs have become an inherent part of Indian family culture and tradition inspiring generations, Sandhya Mukherjee has also left a void that is very difficult to be filled up in many decades to come. The two singers were very close to one another.
As we bid the final good bye to Geetashri Sandhya Mukhopadhyay, her song Kichukhon Aro Na Hoy Rohite Kache (If you had stayed with me a little longer) haunts in the background. Sandhya Mukherjee lives through her songs.
Farewell Didi. May the heavens rejoice in yours and Lata didi's songs!
(The author is programme executive at Gandhi Smriti and Darshan Samiti, New Delhi)