Headlines
Topper in commerce:  Academic journey of a taxi driver's son   
Debraj studied in one room rented house at Laban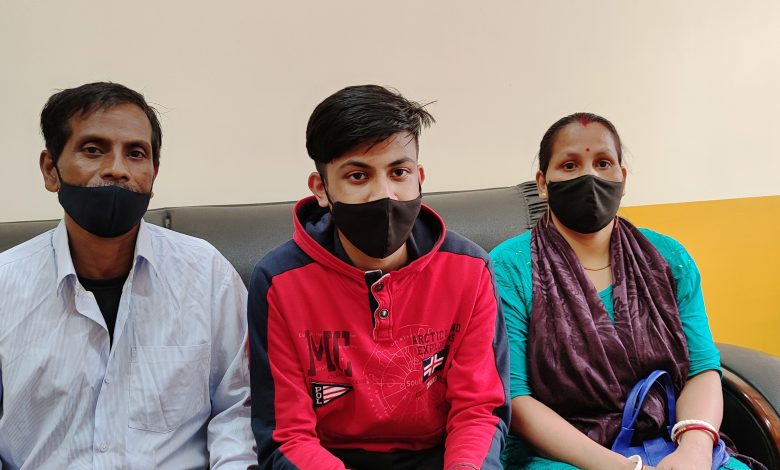 Shillong, July 30: From one room rented house at Laban, Debraj Nag, son of a local taxi driver, dreamt of unlimited possibilities. He is the topper of HSSLC commerce stream, the result of which was declared on Friday.
Debraj is a student of Laban Bengalee Boys' Higher Secondary School.
He wants to become a chartered accountant.
In contrast, life situation is different for science topper Rachoita Das of St. Anthony's Higher Secondary School with 477 marks. Her father, an engineer and mother, a home maker, are currently in Delhi.
Rachoita wants to become an engineer and she thanked her teachers who extended help to her during the pandemic.
Debraj secured 472 marks to reach the top position and attributed his success to his parents and teachers.
However, anxiety is evident as Debraj and his parents are worried about the future.
For the last 22 years, father of  Debraj, Debulal Nag, has been driving a local taxi but the income is limited especially during Covid.
Realising the difficulties, Vice Principal of the school Jona Goswami has offered to help.
She said earlier Debraj's school fees were waived off by the school and books were provided by teachers considering the poor economic condition.
Debraj is the only son of the couple.
"Lot of students in our school come from humble economic background and the school takes care of them," Goswami said.
"Though he secured first position, the parents are worried but we are ready to help whatever way we can," Goswami said.
Originally from  Shella, Debulal came to Shillong 22 years ago in search of job.
He is not able to drive the taxi frequently due to Covid.
Despite difficulties, his mother, Bijoylakshmi Nag, is happy over her son's achievement.