State
Tri Hills Festival in city for two days from Oct 14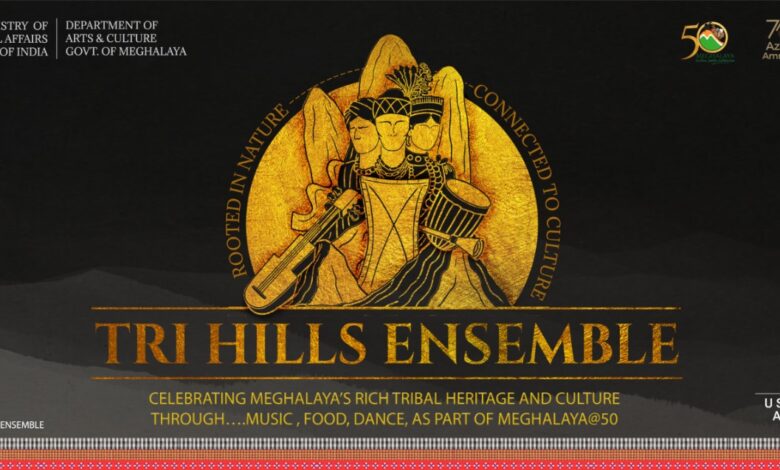 Shillong, Oct 8: Department of Arts & Culture will be celebrating 50 years of  statehood by holding 'Tri Hills Festival' on October 14 and 15.
TRI because it will represent the vibrant cultures of all the three Khasi Jaintia & Garo tribes.
Highlights will be tribal culture, crafts, cuisine, costumes, dances, drama , painting and traditional games.
There will be inauguration of three life size statues of tribal brave hearts, besides declaration of arts & crafts villages, water confluence ceremony among others.
Six villages -Wahkhen known for traditional instruments, Tangmang for refined crafts and bamboo mats, Larnai for traditional black clay pottery , Mairang for its artistic community of  sculptors & painters , Pahambir for its folklore, traditional cuisine & craft & Amindagre for its woodcraft will be formally notified and declared as arts & crafts villages.