State
Tribute paid to Swami Vivekananda to commemorate Chicago address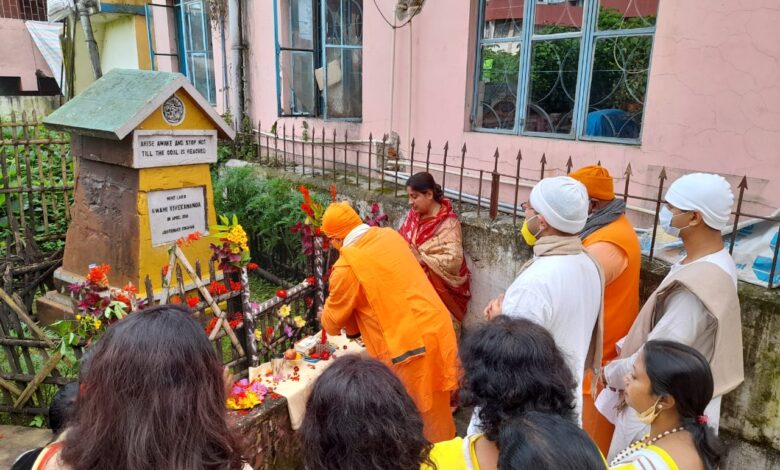 Shillong, Sept 11: The Vivekananda admirers of Shillong paid tribute to Swami Vivekananda in his memorial plaque at Batti Bazar, Laban Shillong on Saturday morning to commemorate the occasion of his 128th anniversary of "Chicago address".
Swami Hitakamananda, Maharaj Secretary, RKM Shillong graced the occasion along with other monks.
The programme was also attended by the headman of Laban, Sarada Mahila Samiti, Laban and followers from  different parts of Shillong.
Vivekananda admirer and organiser of the programme, Malabika Bisharad extended her gratitude to all.
Swami Hitakamananda, after lighting the ceremonial lamp,  focused on Swami Vivekananda's Chicago address and it's relevance to modern world. He also expressed his interest  in protecting  the  place after the memory of Vivekananda.
Edward L.Kharwanlang, Headman, Laban spoke about the life and  thoughts of Swami Vivekananda and the need to protect the place after his memory. Ladies from Sarada Samiti Laban presented "Matri Bandana". Swami Hitakamananda Maharaj also visited the site where Swami stayed in 1901 for a few days in April and May during his last public tour to East Bengal and Assam. Bisharad  explained the history of the land which is now under litigation and  covered with many trees and bushes.