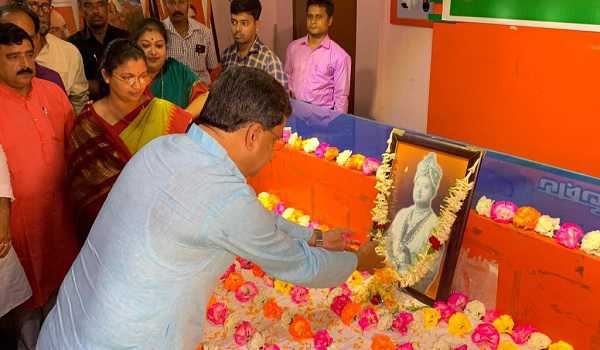 Agartala, Aug 19 (UNI): Tripura celebrated the 114th birth anniversary of the last king of the princely state and architect of modern Tripura, Maharaja Bir Bikram Kishore Manikya, in a befitting manner with a series of the events across the state on Friday to re-introduce Maharaja in the democratic setup.
Except for CPI-M, all other parties, including BJP and Congress, paid tributes to the memory of the last ruler of the Manikya dynasty and propagated the development initiative of Bir Bikram.
The right-wing parties tried to sway the sentiments of the tribals, especially the royal family keeping eyes on next year's assembly poll.
The ruling BJP paid tribute to Bir Bikram across its party offices. The Chief Minister and BJP state president Dr Manik Saha paid floral tribute to Bir Bikram at the party headquarters here followed by unveiling the statue of Maharaj at Santirbazar in South Tripura.
Saha, along with Deputy Chief Minister Jishnu Dev Varma and Pradyot Kishore Debbarman, is scheduled to address a gathering at Rabindra Satabarshiki Bhawan in the evening on the contribution of Bir Bikram Kishore Manikya in the development of Tripura organised by Cultural Affairs department.