State
TUR demands judicial probe into ICDS programme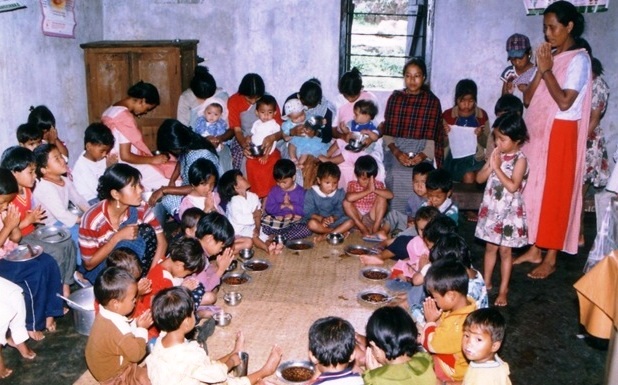 Shillong, July 6:  Thma U Rangli Juki (TUR) and Workers Power of Meghalaya have said the probe which has been announced by the government about the diversion of rice meant for the ICDS programme should be a judicial inquiry and the terms of reference should also include SNP programme under ICDS vis-a-vis court orders, nutritional and health outcomes and various contracts awarded by Social Welfare department.
In a statement issued on Tuesday, TUR said there should be immediate termination of contract to Continental Milkose Limited and it should be blacklisted.
The NGO also wanted immediate withdrawal of orders forcing SHGs to procure goods from Seshu Nutrition.
It said an independent committee should be set up comprising community leaders, civil society members, nutrition scientists, agriculture scientists, women's rights activists to suggest models for local manufacture, procurement and supply of THR and other food items for cooking as well as local menu design.
"All future tenders and contracts should be transparent and should be issued keeping in mind local conditions and financial abilities of community organisations and social enterprises. Information technology should be used to ensure real time monitoring of such tender calls and awards", TUR said.
Another demand is to revamp the monitoring and evaluation systems of the ICDS programme across the state.
An effective system will be to institute a monitoring group for each Anganwadi centre consisting of the mothers accessing the centre, Seng Kynthei, Seng Samla of the locality along with the Anganwadi and Anganwadi helper and CDPO in-charge, it said.
Besides the daily reporting format , there should be a weekly quality check system in place, TUR said, adding that these should be in addition to centrally mandated MIS portals, and should be made easily available for public viewing.
Financial and technical support should be given to District/Block based manufacturing units for THR and RTE rations and they have to be totally owned by local indigenous community groups or entrepreneurs.
TUR also demanded immediate setting up of at least 3 pilot projects-in urban and rural settings in Khasi Hills, Jaintia Hills and Garo Hills where the ICDS centres will focus on procurement of locally available food items collaborating with local women's groups, youth groups and community.