Headlines
Tynsong presents himself as pro-poor, says understands pain
Double ration for NFSA beneficiaries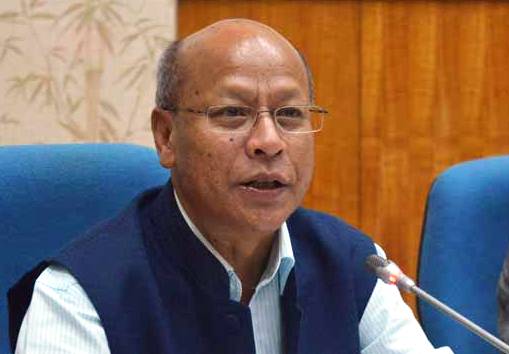 Shillong, May 21: After facing flak for his 'teat vegetable instead of meat' remark, Deputy Chief Minister Prestone Tynsong on Friday presented himself as a pro-poor man.
Speaking to reporters, Tynsong said that some remarks were made after his press conference yesterday that he was harsh against the poor.
"Please don't feel bad. Kindly don't take it otherwise. The government understands the pain of the poor. Not only the government,each individual understands the pain of others," he said.
Admitting that the poor are worried, he said the Centre has repeated the system which was followed last year to help the poor in terms of distribution of food grains.
"For May and June under National Food Security Act (NFSA), in addition to the normal allotment of 10 kg of rice, additional allotment of 10 more kg will be given. The beneficiaries under NFSA will get double ration for May and June," Tynsong said.  As many as 21,45,145 people will benefit from the scheme.