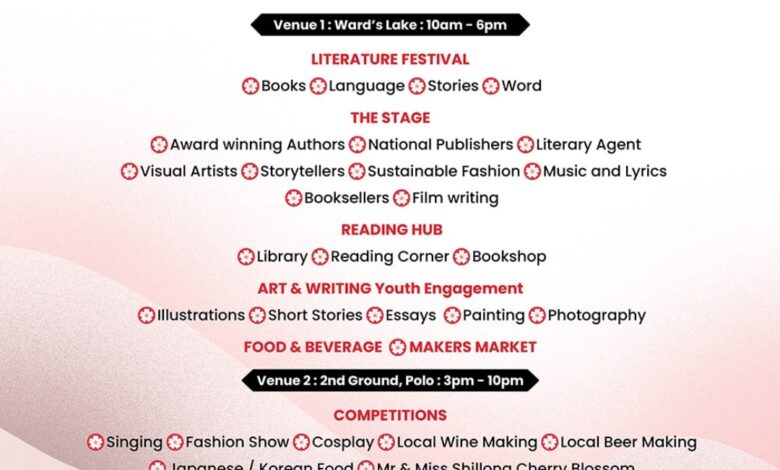 Shillong,Nov 6: The upcoming festivals amid Covid have drawn flak from various quarters.
The tourism department has planned Me.gong festival from November 18 to 20 in West Garo Hills and it has also announced  Cherry Blossom Festival in the city from November 25 to 27.
While the first festival did not mention any Covid protocol,the second one mentions that only doubly vaccinated people are allowed entry.
Sources said that though the visitors are doubly vaccinated, there is no guarantee that the vaccinated persons will not get Covid again.
Moreover, the sources added that the celebration will be discriminatory as the government is creating a divide between those who were vaccinated as they can take part in celebrations and those who are yet to be vaccinated.
Moreover, since the state is facing financial crunch, holding festivals will only expose the government .
Besides, the government employees are yet to get their arrears and the SSA teachers are set to agitate for the pending salary.
The intention of the government is to complete vaccination before Christmas and hence it is adopting several  measures, including the festivals.
Chief Minister Conrad Sangma recently said that the government wants to complete the vaccination within two months.
HITO has suggested the government to cancel festivals as it feels that while the pandemic still exists,  there is a fear that the festival attendees may not be maintaining protocols.
Instead, the MDA government should disburse the pending salary of school teachers of the state, HITO said in a letter to Conrad.