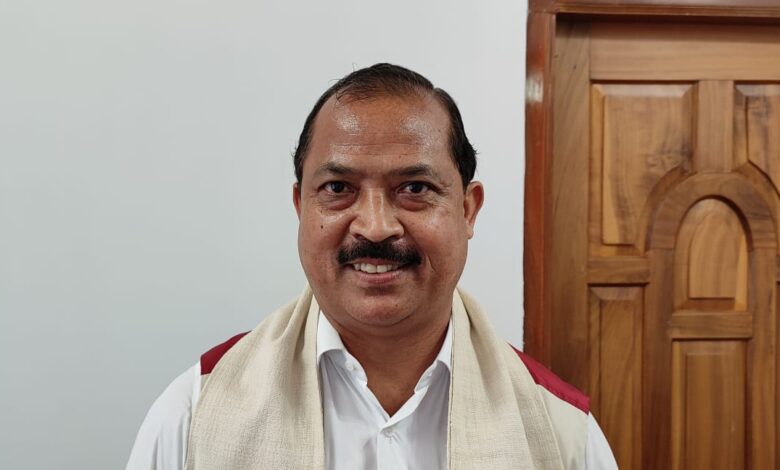 The new MPCC president Vincent Pala is aiming at absolute majority in the 2023 Assembly polls.
In an interview with Meghalaya Monitor, the three-time MP from Shillong said that definitely, the Congress will have to get absolute majority otherwise the BJP at the Centre will try to prevent the formation of the government like in the case of Manipur, Goa, Karnataka and Madhya Pradesh.
In the last two Assembly polls, the party secured only 34-35 vote share in Meghalaya and the MPCC chief says it has to cross 50 per cent.
Pala said he is not keen to lead the next government if the Congress comes back to power by asserting that there are no dearth of leaders in the party.
" Man proposes, God disposes. We have  leaders like Ampareen Lyngdoh, Charles Pyngrope, Celestine Lyngdoh, George Lyngdoh, HM Shangpliang and others and we will fight elections jointly", he said.
To a question, Pala ruled out any prearrangement in Khasi Hills and Garo Hills to determine the next leader depending on the number of seats each region gets.
"We will not look at Khasi-Garo regions as whoever is competent will be the leader and we will go for consensus and the opinion of AICC and party workers will be taken", he said.
According to Pala, infighting in the party is within control and it is good for making leaders energetic and mature and this should not be an issue.
The MP said though the CLP leader is trying to change the present government, it all depends on the numbers and he does not wish to comment on the matter as the CLP will decide this. "But personally, I am not in favour of toppling the government as I am looking at 2023 elections," he said.
To a query whether there will be a conflict due to two power centres-Pala in Khasi Hills and Mukul Sangma in Garo Hills, the MPCC president said, "This will make us stronger as there is a perception that each region will be taken care of. But actually there are no two power centres and there is no fight. Mukul and me are best friends and we do business together. I am here because of his blessings. Ultimately, we will have to obey the high command, and the direction of the high command everyone should fall in line".  Watch video