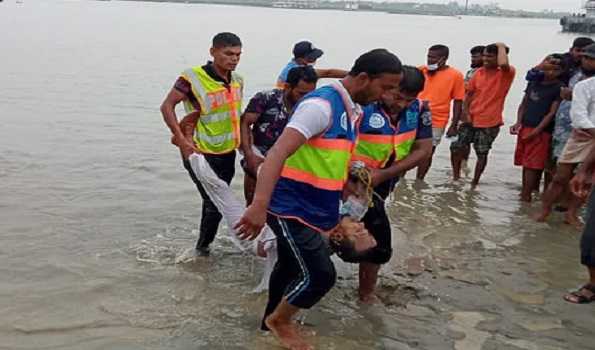 Dhaka, May 3 (UNI): At least 25 people were killed in a collision between two boats at the old Kanthalbari Ghat in Bangladesh on Monday, police said.
Several people are missing in the incident.
Ashikur Rahman, traffic police inspector at Banglabazar Ferry Ghat, said a speedboat with 30 passengers was heading towards Banglabazar Ferry Ghat from Shimulia in Munshiganj when it collided with a sand-laden bulkhead near the old Kanthalbari Ghat at Banglabazar Ferry Ghat.
As an impact of the collision, the speedboat capsized.
Twenty-five bodies have been recovered so far, Rahman said. Rescue work is underway.
Five people were rescued in the incident and the names of the victims are not yet known.
One of the seriously injured has been sent to a hospital.
Traffic police and naval police are conducting rescue operation and are being assisted by the locals.