Headlines
Sunday Monitor
A hamlet in need of attention
Development eludes Tynghor, one of the remotest villages in WKH, even as Meghalaya prepares to celebrate 50th statehood anniversary, writes PHILIP MARWEIN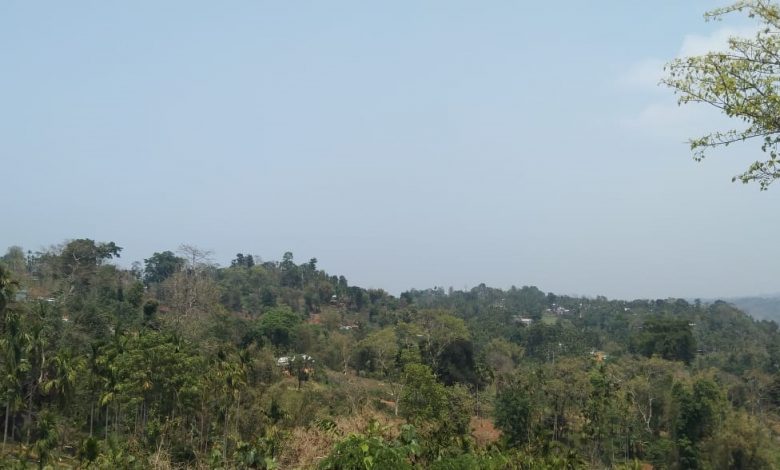 Tynghor is among the 7,000-odd villages in Meghalaya that is situated in one of the remotest locations in Jyrngam Sirdardhip under West Khasi Hills district. It is about 48 km northwest of the district capital, Nongstoin.
According to the village Sordar (headman), Oral Marthong, and secretary Reveldo Victor Kharsyiemlieh, this 80-year-old remote village has 112 households having a combined population of 850 heads with 432 males and 418 females. Of them, 37 households are below the poverty line.
The village now falls under Rambrai Jyrngam constituency and is yet to be developed in all sectors because of its remoteness and neglect by the successive MLAs and MDCs since the seventies.
As Meghalaya reaches the threshold of its statehood's golden jubilee celebrations, Tynghor remains largely unnoticed by the authorities.
Road connectivity here has reached only three years ago. People here still walk for 5-6 hours to reach the nearest market.
The soil here is fertile and the mainstay of the people here is agriculture and horticulture farming and the main produce includes ginger, broomstick and banana. To supplement their income, the villagers engage in cultivation of paddy, vegetables like mustard, brinjal, pumpkins, bitter fruits and various kind of chillies in jhum areas. Some households have also engaged in muga and eri rearing, cocoons of which are in high demand in neighbouring Hahim market in Assam's Kamrup district.

Very few households took to planting of jackfruits, papaya, litchi and tapioca though these plants are suitable here and their produce have high demand in Nongstoin market and elsewhere. Moreover, betel nut trees and betel leaves grow well here. Sadly, they are not grown extensively to help meet the market demand and enhance the village economy. Now, with the availability of road, transportation of people and goods has become easier, and in the long run, will lead to development.
Despite the long neglect, Tynghor has managed to receive a government lower primary school, an ad hoc upper primary school, a mission lower primary school and a private secondary school. It has a Community Hall, an ICDS centre with an Anganwadi and an ASHA worker. It also has a 10-member Village Defence Party (VDP).
Again, 88 households have received PDS food items, kerosene and other central schemes. However, it has got only a few projects under the MGNREG scheme from Mawshynrut Block. MLA and MDC schemes like distribution of CGI sheets, cooking sets, plastic chairs and construction of a few ponds for drinking water have reached the villagers.
The entire northern belt from Langpih to Tynghor falls under Jyrngam area bordering Kamrup. It is a fertile land suitable for agriculture and horticulture but due to remoteness and absence of road connectivity for 40-odd years and also absence of market, this area remains undeveloped. But with the advent of the PMGSY road from Rwiang to Langpih and from Umwahlang to Athiabari via Tynghor, some development started to see the light of day. But the portion of the road from Tynghor to Athiabari, a distance of about 17 km, is yet to be through. It will take at least five more years to complete the construction provided funds are available.
(The author is a senior journalist)