Feature
Author Satyabrata Rout, Niyogi Books clinch First Oxford Bookstore Art Book Prize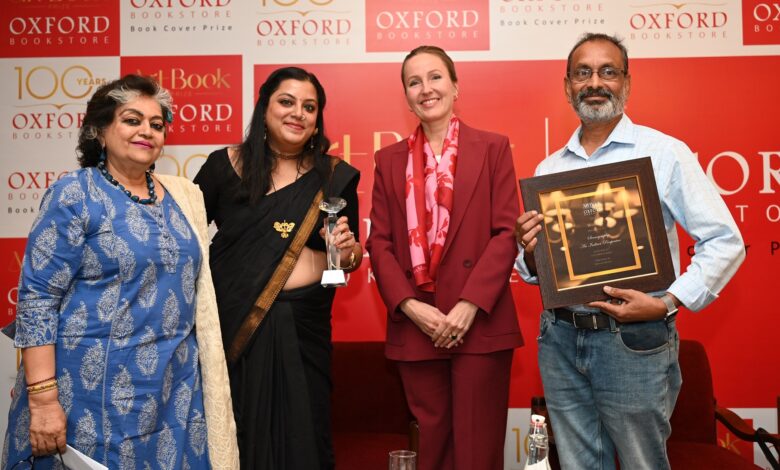 New Delhi, May 24: Oxford Bookstore, the century-old bookstore chain, recently announced Scenography: An Indian Perspective, written by noted scenographer and director of contemporary Indian theatre, Satyabrata Rout and published by Niyogi Books as the winner of the 1st edition of Oxford Bookstore Art Book Prize.
Satyabrata Rout, the author of the winning title, and publisher Niyogi Books were felicitated with the trophy, certificate and Rs 1 lakh cash prize by the Chair of Jury, Dr. Alka Pande and Ms. Martine Aamdal Bottheim, Minister Counsellor and Deputy Head of Mission at Norwegian Embassy in New Delhi.
The jurors also appreciated Inspired by India: How India Transformed Global Design by Phyllida Jay and published by Roli Books.
Speaking at the ceremony, Rout said, "The Oxford Bookstore Art Book Award brings a sense of confidence in me. Being a teacher and practitioner of theatre, I always felt a scarcity of books that help share these experiences with young minds. 'Scenography: An Indian Perspective' is the congregation of these experiences of working in theatre for more than forty years. I am thankful to Niyogi Books for bringing my writings to light and the Oxford Bookstore for considering this rare subject— 'Scenography' —for this prestigious award."