North East
Fresh violence in Manipur; one succumbs to bullet injury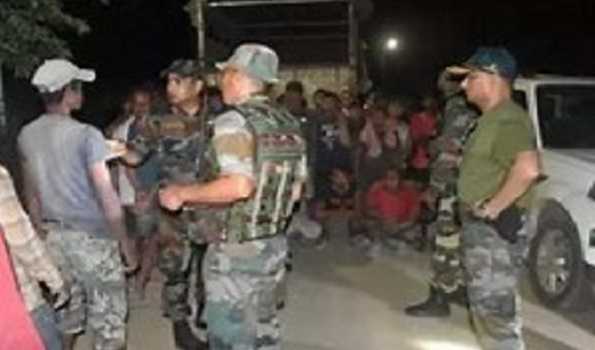 Shillong, May 24 (Agencies): Fresh violence was reported from Manipur on Wednesday with one person allegedly gunned down by alleged extremists.
The authorities in the violence-torn state were compelled to withdraw the relaxation in curfew in the vulnerable areas.
Reports said there was violence in Meitei-dominated Bishnupur district late on Tuesday night. Bishnupur borders Churachandpur, a hill district dominated by the Kuki-Zomi tribes.
Alleged miscreants burned down a few abandoned houses in a village close to the border between the two districts, and in retaliation, some more houses were also burned. Two persons were hit by bullets. One among them, Toijam Chandramani, succumbed to his injuries.