Feature
Beauty care for monsoon wedding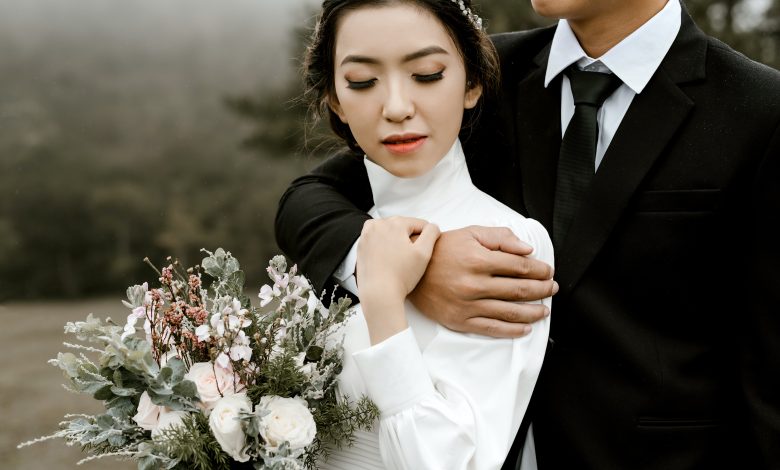 Beauty basics with SHAHNAZ HUSAIN
The Meghalaya government has allowed weddings from August 16. Though there will be restrictions on revelry, the bride and groom will get the opportunity to look their best on the special day.
Getting married amidst light showers during monsoon is exciting and romantic. However, the humidity can end up making your skin all greasy and oily and extra care must be taken to retain the glow.
For a monsoon bride, high humidity poses a problem, especially for those with oily or combination skin. Let's not forget that Indian monsoons are part-summer and you need to use SPF 50+ sunscreen and a pair of sunglasses every time you step out in the open.
It is better if you opt for a water-based foundation. Also, make sure to set everything with a fixing spray.
Avoid applying your foundation with fingers as it can get sticky and greasy. Use a brush or a beauty blender to apply your base products.
As humidity makes your face sweaty, putting on heavy glittery make-up increases the chance of your skin breaking out. But if you really want to go blingy, you can use products which have glitter in them. To get rid of the greasy layer of oil on the skin, you need to wash your face over and again. If you are not at home, you can carry a pack of wet wipes.
Deep pore cleansing with facial scrubs is important, in order to keep the pores free of clogged oil and dirt. Never miss exfoliating your skin. The dead cells piling up on the skin can make it look dull, dry and lifeless.
Mix ground almonds with curd, add dried and powdered lemon and orange peels, as well as dried and powdered mint (pudina) and use it as a scrub. For oily skin, use the scrub daily. For dry skin, use it twice a week. For extremely dry and sensitive skin, avoid scrubs. It is important to rinse the face well with water to get rid of all residues and sweat deposits.
A flower-based skin tonic or freshener is a boon in humid weather. Rose water can be mixed with witch hazel to make a refreshing skin tonic. Witch hazel will be available at a pharmacy. For oily skin, mix them in equal quantities. For dry skin, mix one part witch hazel with three parts rose water.
In humid weather, the skin can be prone to blackheads and eruptions. A facial scrub should be used on the blackhead-prone areas. But do not apply scrubs on acne, pimples or rash. The scrub can also be applied to open pores and the marks left by acne. Or, mix oatmeal with egg white and apply it on the face twice a week. Wash it off when it is dry. Using a non-drying, tea tree-infused antibacterial face wash and alcohol-free toner will prevent skin infections and eruptions.
Stubborn blackheads should be removed at a skin-care clinic by a trained therapist.
A multani mitti pack is useful during the monsoon. Mix it with rose water into a paste and apply on the face, washing it off when it dries. If sthere are eruptions, add sandalwood paste to the mask.
For a monsoon face mask, you can mix three teaspoons of oatmeal with egg white and one teaspoon each of honey and curd. If you don't want to use egg white, add rose water or orange juice. Apply it on the face and wash it off after half an hour. Use it twice a week.
Your hair too gets affected by the humidity. A simple hair regime like shampoo and conditioning works better than any chemical treatment.
For fizzy hair, wrap a soft cotton cloth around your hair and let it soak in all the water before you air-dry. To keep frizz at bay, sleep on a silk or satin pillowcase. This will lower frizz.
The most important thing is to keep yourself hydrated.