Headlines
Bindo denies asking UDP president to quit post  
Speaker's removal defects in 10th Schedule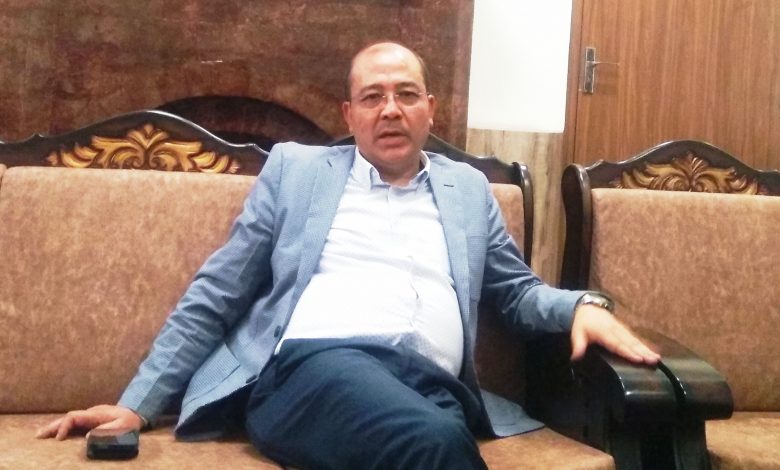 Shillong, Sept 16: UDP leader Bindo Lanong on Thursday denied asking the party president Metbah Lyngdoh, who is also the Assembly Speaker, to quit the party post.
Stating that his statement was misinterpreted, Lanong said what he actually said was about the role of Speaker.
He advocated the need of amending 10th schedule of the Constitution in the context of no-confidence motion against the Speaker brought by the opposition.
In a statement, Lanong said the motion of no-confidence against  Speaker or Deputy Speaker of Parliament or state Assemblies or any elected bodies arises only during extra-ordinary situations, warranting to remove the speaker of the House, who is found guilty in flagrant violation of rules and procedures of conducting the proceedings of the House or when he is found transparently taking sides with any person or group of persons or parties in his performance as a non-partisan umpire inside the House.
Lanong said at least on two previous occasions, such incidents in the Meghalaya Legislative Assembly have gone or record, due to defects in the 10th Schedule, para-5, (a) providing exemption from disqualification of an elected member who has been elected as Speaker or Deputy Speaker,
"The vital legislation, to me, should leave no room for choice or ambiguity, but should be clearly mandatory for those elected to such non-partisan offices, to vacate or resign as member of their political parties, immediately within 24 hours after such election and paragraph 5 (b) protects them to rejoin their parties whenever they cease to occupy the offices", he said.
Lanong said Metbah as Speaker and all other Speakers continue to be members of their respective political parties due to the glaring defects in the constitution, which should be rectified through amendment at the earliest.
In 1991, the then Speaker, PR Kyndiah in his understanding of Para 7 of this schedule, which says "……..no court shall have any jurisdiction in respect of any matter connected with the disqualification of a member of a House under this Schedule," disqualified 5 independent members of the House, under paragraph 2 (2) of the schedule.
Another order of the then Speaker ED Marak in December 2001, which was clearly prejudicial to constitutional obligation, was his denial of opportunity to the then Chief Minister, EK Mawlong, to reply to the no-confidence motion tabled by the opposition Congress against him, on allotment of contract to AHLC for construction works in Meghalaya House,Kolkata.
The no-confidence motion tabled by the opposition against the Speaker now, baffled many, for no specific reason was mentioned, although on revision of their stand, it appears they have retracted. Even this has gone on record, Lanong said.