Headlines
Come out of MDA, save the state, Mukul to partners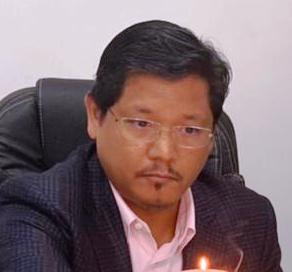 Shillong, Aug 3: The CLP leader Mukul Sangma said it was up to the MDA partners to decide whether to continue with the NPP-led government.
"We are responsible leaders. If they (coalition partners) are equally responsible to save the state and the people, it is their job (to pull out of the government), I don't have to coach them," Sangma told reporters after the CLP meeting.
His response was to a question whether the opposition would approach the MDA coalition partners in view of the alleged failure of the present government to tackle the ongoing Covid-19 pandemic among other issues that are confronting the state.
Reiterating that the sense of responsibility lies with the coalition partners, Mukul, however, said he is not so keen in toppling the government.
"You have seen Dr Mukul not engaging in toppling games in the past also. We took up the responsibility with utmost sincerity and it may not be possible for us to give the best or give the maximum but we have tried," he said.
Shaky chair
"Because when we are in the government, there are always some pulls and pushes, there are certain constraints, there are certain limitations, there is politicking, your chair is shaky and I had worked even when my chair was shaky. I had to hold the chair with one hand and work with another hand for 8 years," Mukul said.