Headlines
Border solution should be acceptable to people: Congress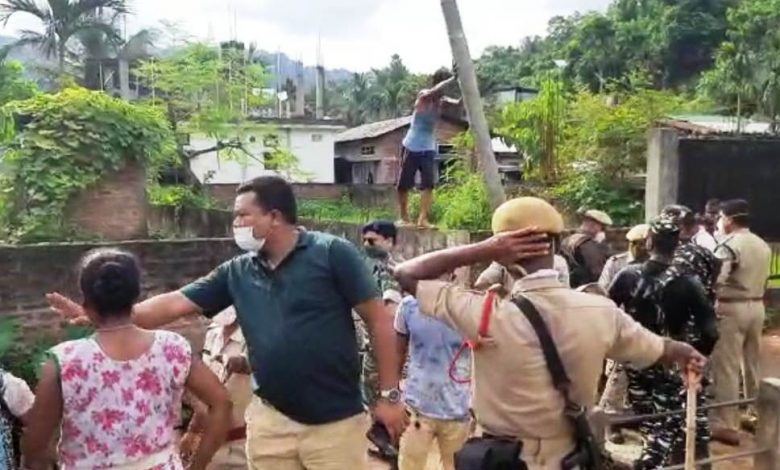 Shillong, Aug 3: The Congress said any solution to the border dispute between Meghalaya and Assam should be acceptable to the people of the state.
The CLP leader Mukul Sangma told reporters on Tuesday that the basis of arriving at any decision to resolve the issue must be acceptability by the people.
The meeting of the CLP was held to discuss the matter.
Mukul also expressed concern over the MDA government discontinuing many border schemes initiated by the Congress-led government in the past thereby affecting the border residents.
Regarding the meeting between Assam and Meghalaya Chief Ministers in Shillong, Mukul said, "We could hear the Assam CM referring to the documentation which has been submitted by the government of Meghalaya. He was heard saying that based on those claims and justification whatever submitted by the state of Meghalaya, they also have their own interpretation and their stand. Therefore, obviously they are indicating that they vary meaning they would try to deviate from those justification which forms part of that exhaustive and huge compilation of interpretation of the records to substantiate and reinforce our claims."
He said as the documentation is available with the state government this should form part of the basis on which the bilateral discussion should follow.
The documentation is related to 12 areas of difference which Meghalaya shares with Assam.
The second round of meeting will be held on August 6 in  Guwahati.
To a question on give and take policy, Mukul, however, said, "We are not going to be influenced by people's opinion. We will be guided by what is considered as a decision which is capable of protecting the interest of our people and a decision which is acceptable to the people.
Mukul said Himanta Biswa Sarma can have his own opinion but one has to see whether it is acceptable to the people of the state or not.
He also said there is no shortcut to resolve any contentious issue.
Iongkhuli visit
A Congress delegation will visit Iongkhuli village in Ri Bhoi district on Wednesday following the recent dispute over construction of MeECL line.
The  purpose of the visit is  to see whether the government is protecting the interest the state or not.