Headlines
Cong to meet on Oct 2, hope floats for UDP in Mawphlang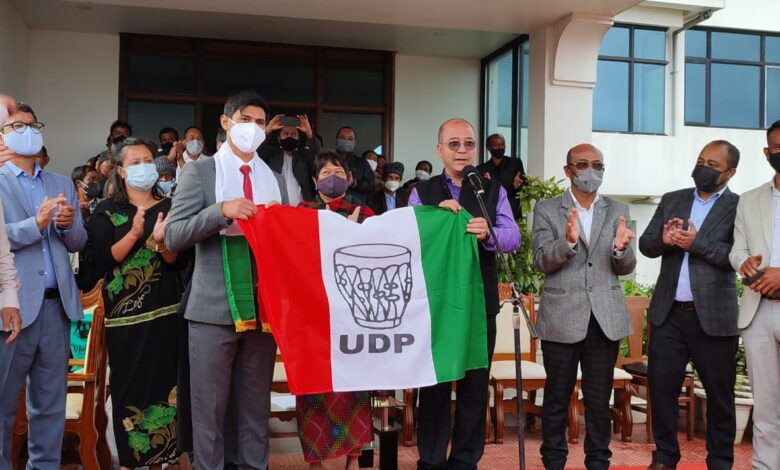 Shillong, Sept 30: The Congress election committee will meet on October 2 to decide the names of candidates for Mawphlang, Mawryngkneng and Rajabala seats for the bypolls on October 30.
While the NPP announced candidates for  Mawryngkneng (Pyniad Sing Syiem) and Rajabala (Abdus Saleh ), the party is yet to release the name of candidate for Mawphlang.
The UDP has made the first move in getting late MLA SK Sunn"s son and footballer Eugeneson Lyngdoh to the party fold to contest from Mawphlang.
At the public meeting held on Thursday at Mawphlang, a consensus was arrived at for Eugeneson to contest from UDP since his late father who represented the constituency was an associate member of UDP.
Later, the party leaders Assembly Speaker Metbah Lyngdoh, Home Minister Lahkmen Rymbui and other UDP members (in picture) met Eugeneson at Mawphlang and facilitated his entry to the party.