Headlines
'Create Apps for Khasi-Jaintia-Garo languages besides promoting Hindi'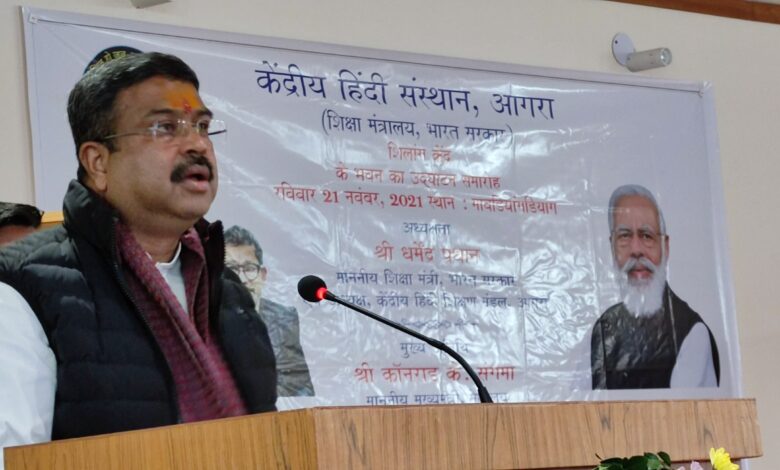 Shillong, Nov 21:  Union Education Minister Dharmendra Pradhan said Khasi-Jaintia and Garo languages should  be digitally promoted by creating their Apps .
After opening the new building of Central Hindi Institute in Mawdiangdiang on the outskirts of the city on Sunday, the union education minister said the local languages like Khasi-Jaintia and Garo need promotion digitally and social media should be used to promote languages.
He, however, remained non-committal on the plea of the chief minister to take steps to include state languages in the 8th schedule  to the constitution.
Pradhan said there is a need to understand the importance of languages in the post independent era.
He said equal importance should be given to Hindi while one learns about Japanese and  German languages.
"We are not imposing language. Hindi, English, Khasi Jaintia Garo languages have their own significance. Mother tongue like Jaintia, Garo and Khasi or dailect like War is also my national language", Pradhan said.
The union minister appreciated chief minister for confidently speaking in chaste Hindi while addressing the gathering.
The minister also released two books during the programme- Samànvay Purvottar Sanchayan and Hindi-Khasi-Garo-Jaintia-English concise dictionary. The minister appreciated the efforts for bringing out the concise dictionary and exclaimed that this will help in learning the languages.