State
Explosives meant for stone quarry; transporter held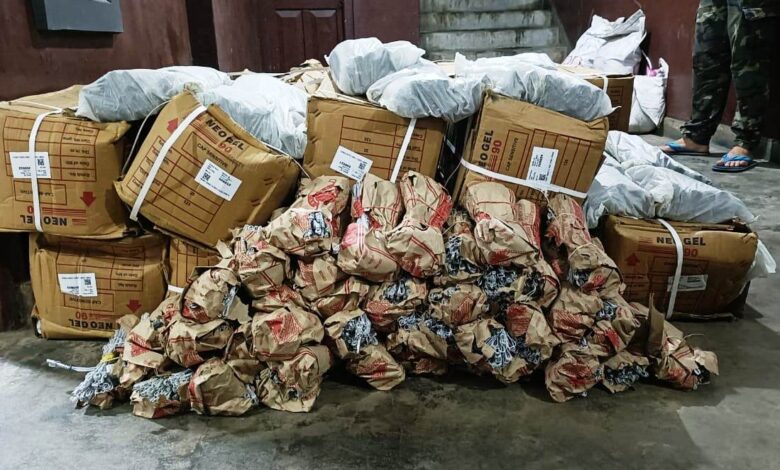 Shillong, Aug 20: A person was arrested after a  consignment of explosives was seized in Ri Bhoi district on Friday morning but the Chief Minister Conrad Sangma said that they were meant for a stone quarry.
According to the police, at around 1.10 am a vehicle (AS-01 BV 8065) was intercepted near Byrnihat Out Post which was proceeding towards Guwahati.
The police had asked the vehicle to stop at Umsning but the driver ignored the signal which led a police team pursuing the vehicle and detaining it at Byrnihat.
2044 aluminium instantaneous electrical detonators and 4027  neo-gel gelatine sticks were found inside the vehicle.
A criminal case was registered with the Nongpoh police station against the occupant of the vehicle under relevant provision of the Explosive Substances Act and the explosive substances.
However, the chief minister told reporters that a lot of investigation was done and the arrested person is yet to be released as has no documents were with him.
He said initial reports and findings revealed that there is no threat to law and order and that the detonators and gelatin sticks were more related to a stone quarry in certain part of the state.
"We of course are not letting it end there, more investigation is on and the person concerned is still in police custody and only when we are satisfied that there will be no serious threat and there is no threat to our people and our state only then will we take the next action. But obviously since the person was moving this without any proper documents, a necessary case will be filed and action will be taken as per law," he said.