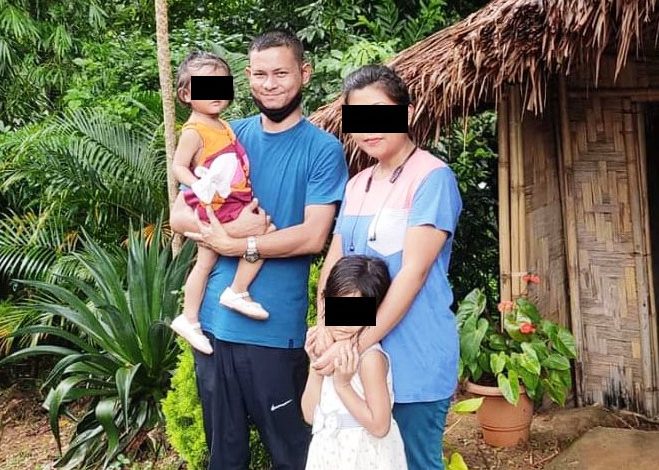 Shillong, July 12: The family of an MeECL engineer has suspected foul play over his death.
The engineer, Bob Marley Sangma, was found hanging in a separate room adjacent to his house in Tura on June 8.
The sister of the deceased, Marchina Sangma, told reporters on Monday that he was to go to office on June 8.
The sister questioned the wife of the deceased and was not convinced with the answers given by her.
According to Marchina, even before the police came, the body was brought down.
The sister said there were no visible signs of suicide as the mouth and the eyes of the victim were closed though the wife declared it as suicide. The sister claimed there were bruises on his body though the post mortem report did not mention any foul play.
The sister pointed out that Bob had called up an MeECL engineer at 10.15 am informing him that he would be going to office.
However, later it was known that he didn't go to the office located at Asanang, 15 km away from Tura.
His wife, Dokchi Marak told the sister of the deceased that she came home from office at 8:30 pm and asked his house boy to bring the phone charger from Bob's private office-cum-bedroom where he used to sleep alone as the husband and wife were not in good terms for many days.
However, the boy saw the room was locked from inside and there was no light.
The room's door and windows were fitted with glass panels. The boy climbed up the steps and reported the matter to the wife, who came with two boys to the room and she claimed to have broken the window glass panel with their help.
According to the sister, when asked who brought down the body, there was no concrete answer from her. The wife also could not provide the picture of the man found hanging. Besides, only a towel (gamocha) was used for hanging.
The sister also wanted to know from the wife why they did not wait for the police to arrive before bringing down the body as it is required by the law and Garo custom.
The sister alleged that the parents, who are residing at Baghmara, were not informed about the incident on time and the body was buried hurriedly.
According to her, the family wants to know the truth and hence sought the intervention of the police.