Headlines
FIR against SP, DC for nod to BJP political gathering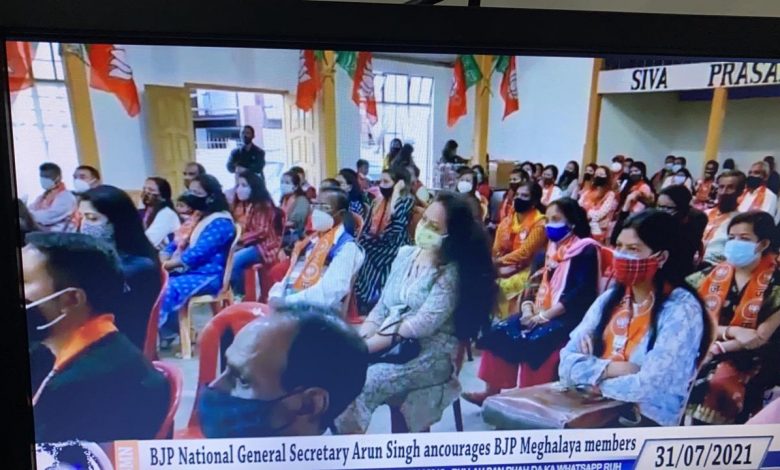 Shillong, Aug 11: The Hynniewtrep Integrated Territorial Organisation has filed an FIR on Wednesday against large gathering at BJP party's booth level meeting under South Shillong  Assembly constituency held at Assam Club in Laban on July 31.
The FIR said the BJP national general secretary and others attended the meeting without maintaining the Covid-19 protocol/guide line issued by the government.
According to HITO, information was shared with the Deputy Commissioner, East Khasi Hills on August 3, however till date no action was initiated.
HITO said the FIR was filed since there has been no action from the authorities.
The FIR filed in Laban police station said that there is a need to register a case against the deputy commissioner,  and the superintendent of police, East Khasi Hills for not registering a complaint against the culprits and against  P. Jyrwa, Deputy Secretary to Home (political) department for giving permission on July 29 'without the authority of law and further for giving an absolute permission without mentioning the protocol /guide line in the permission more so she has violated the various orders which are issued from time to time by the Government of Meghalaya in connection with the Covid 19 protocol'.