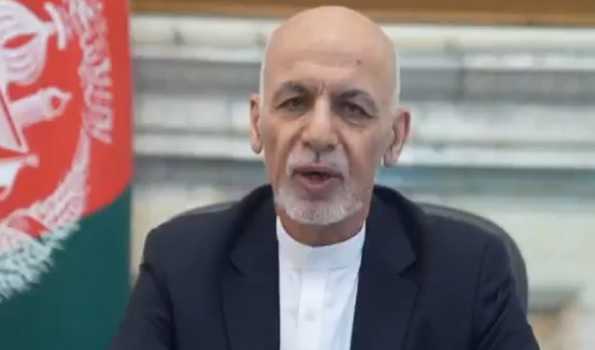 Kabul, August 18 (UNI): Former Afghan President Ashraf Ghani, who fled the country after the Taliban takeover on Sunday, has been "welcomed" in the UAE, the country's foreign ministry said, according to reports.
Multiple news sites said Ghani, who first went to Tajikistan, where he was reportedly not allowed to land, and then went to Oman, has finally been granted shelter in the UAE.
Ghani and his family are in the Gulf state. The UAE foreign ministry said that they have been welcomed there on "humanitarian grounds".
On Wednesday, Anas Haqqani, the brother of Taliban deputy Sirajuddin Haqqani, and other Taliban members met with former president Hamid Karzai and Abdullah Abdullah, the chairman of the High Council for National Reconciliation, in Kabul on Wednesday.
The meeting took place at the house of Abdullah Abdullah.
According to social media reports, Sirajuddin Haqqani, the deputy leader of Taliban, is set to make a public appearance in Afghanistan in the coming days.
Anas Haqqani also met Hezb-e-Islami chief Gulbuddin Hekmatyar at his residence in Kabul.
Sources close to Karzai and Abdullah Abdullah said that Amir Khan Motaqi, a senior member of the Taliban leadership, in a meeting with Afghan politicians on Monday pledged to establish an inclusive government.