National
Gadkari, Shivraj out of BJP Parliamentary Board, CEC
Sonowal among members of the committee after reshuffle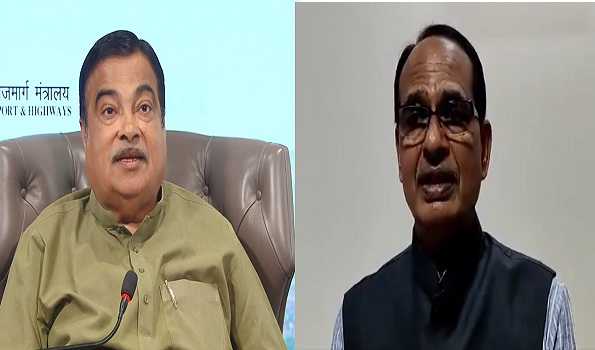 New Delhi, Aug 17 (UNI): The BJP on Wednesday reconstituted its Parliamentary Board, dropping Nitin Gadkari and Shivraj Singh Chouhan from the highest decision-making body in the party.
Chouhan, who is the current chief minister of Madhya Pradesh, and Gadkari, the Union Road and Transport Minister, were top leaders to be dropped out as well from the Central Election Committee of the party which was reconstituted on Wednesday.
Former Assam Chief Minister Sarbananda Sonowal, former Karnataka CM BS Yediyurappa, and National President of BJP's OBC Morcha K Lakshman, a BJP leader from Telangana, are among those who have been made members of the board.
New entries also include Iqbal Singh Lalpura, the former chairman of National Minority Commission who had resigned from the post to fight Punjab Assembly polls earlier this year. Party leaders Sudha Yadav, and Satyanarayan Jatiya were also made members of the Parliamentary Board.
BJP President JP Nadda, Prime Minister Narendra Modi, Home Minister Amit Shah, Defence Minister Rajnath Singh and BJP's General Secretary Organisation BL Santosh remain members of the Parliamentary Board and the CEC as well.
Sonowal, Yediyurappa, Lakshman, Yadav, Lalpura, and Jaitya are also among the members of CEC. Other members of the election committee include Bhupendra Yadav, Devendra Fadnavis, Om Mathur, and Vanathi Srinivasan.