Business
Government cuts duty on edible oils to contain price rise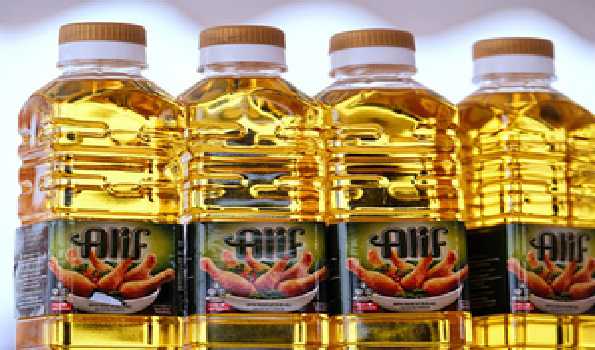 New Delhi, Sept 11 (UNI): In a relief to consumers from rising edible oil prices, the government has cut the standard rate of duty on crude palm oil, crude soyabean oil and crude sunflower oil to 2.5%.
Standard rate of duty on refined palm oils, refined soyabean oil and refined sunflower oil has been reduced to 32.5%.
The new rates kick in from Saturday (September 11, 2021).
An official press release said that consumers would gain to the extent of Rs 4,600 crore as a result of cuts in custom duty on edible oils so far this year.
Common households have been feeling the pinch of high edible oil prices for the last many months. With festive season approaching, there had been mounting pressure on the government to soften the prices of this key kitchen item.
Import duty on edible oils is one of the important factors that impacted landed cost of edible oils and thereby domestic prices.
Despite government reducing duties and taking other non-tariff measures, the edible oil prices have not come down. It had rationalised import duty on crude palm oil in June and then subsequently amending the import policy of Refined Palm Oils from "restricted" to "free".
In August, the Centre reduced the standard rate of duty on crude soyabean oil and crude sunflower oil to 7.5% and refined soyabean oil and sunflower oil to 37.5%.
The duty cuts already made amount to an estimated revenue loss of Rs 3,500 crore for the government in a full year.
"With the current/latest reduced import duty worth Rs 1,100 crore in full year, total direct value of benefits expected to be passed on to the consumers, in terms of duties given up by government, is Rs 4,600 crore," said a release from Ministry of Consumer Affairs, Food and Public Distribution.