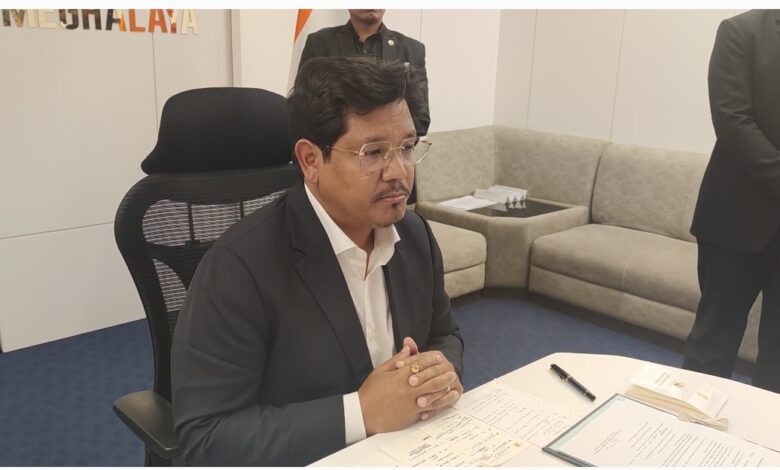 Shillong, Nov 24: The Home Ministry has assured that there will be a CBI investigation into the Mukroh firing incident.
Chief Minister Conrad Sangma, along with other ministers, met Home Minister Amit Shah on Thursday and apprised him about the incident. Six persons, five of whom were from the village in West Jaintia Hills, were killed when Assam police opened fire.
"We have requested Hon'ble HM & GoI to constitute a Central Agency Inquiry either through CBI/NIA or any appropriate agency so that action is taken against those guilty of this inhuman act. Thank Hon'ble Union HM for giving the assurance to constitute an enquiry under a central agency. The order to the same will come out soon. We thank Hon'ble HM for his positive response," Sangma tweeted.
"Shared with Union HM that the root cause of the tension that has been building up in the area and the other areas has to do with the long-pending border issue between Assam & Meghalaya," he added.
The Assam government has already given nod to a CBI inquiry.
The chief minister pointed out that with the incident at Mukroh, the ongoing border talks with Assam has hit a hurdle and there is a lot of areas where trust has to be rebuilt. He urged Shah that supply of essential commodities to the state should not be affected.
Discussions also held on other matters like the demand for inclusion of Khasi and Garo languages in the Eighth Schedule, implementation of ILP and to allow the government to go ahead with the MRSSA.