Headlines
HYC opposes 'Eastern West' name for new district
Suggestion for central Khasi Hills or North West Khasi Hills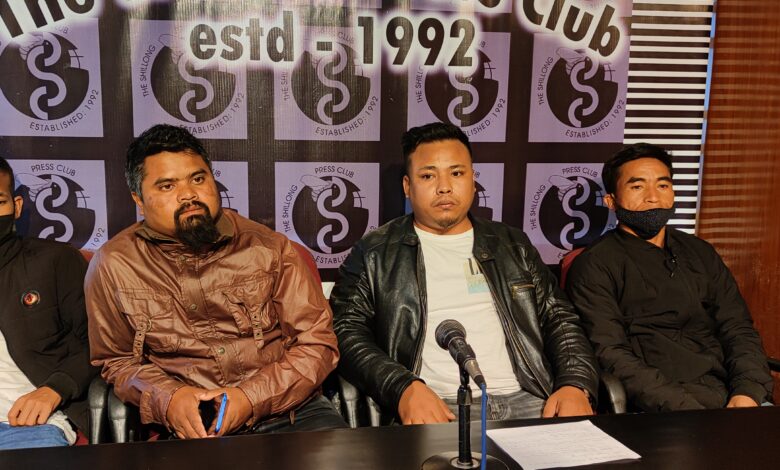 Shillong, Nov 9: The HYC, North West Khasi Hills has asked the government to change the name of the district from Eastern West Khasi Hills to either Central Khasi Hills or North West Khasi Hills.with Mairang as headquarters.
Briefing reporters on Tuesday , president of HYC, North West Khasi Hills, Joplang Kharnaior said the name Eastern West district is not suitable.
The president of Nongkhlaw circle of HYC, Ebel June Nongrang (in picture third from left) said though the organisation is not against the creation of the district, the name Eastern West is not desirable.
Chief Minister Conrad Sangma will inaugurate the new district in the presence of local MLA and Assembly Speaker on Wednesday.