National
Kejriwal wants Centre to allow doorstep delivery of ration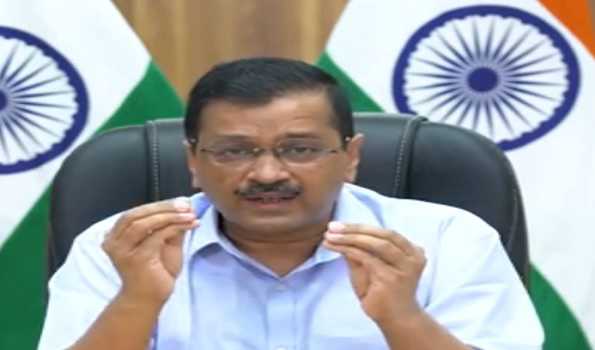 New Delhi, Jun 6 (UNI): Delhi Chief Minister Arvind Kejriwal on Sunday appealed to Prime Minister Narendra Modi to allow the implementation of Delhi government's doorstep delivery of ration scheme, saying the scheme was in the interest of the nation.
Addressing a digital press conference here, Kejriwal questioned the Union Government on stopping the doorstep delivery of ration. "The work of delivering ration door-to-door to the poor was about to start in Delhi from next week. All our preparations were done. Just two days before the scheme's implementation in the city, the Centre stopped it," Kejriwal said.
"If in this country, home delivery of pizza, burger, smartphones and clothes can be done, then why can't there be home delivery of ration to the poor," he added.
"Our scheme was rejected saying that we did not get its approval from the central government… Legally, we do not require the Union Government's approval but we did so out of courtesy," he said.
He further said the doorstep delivery of ration scheme should be implemented across the country during the ongoing Covid-19 situation.