Headlines
KSU against demand of Harijan panel for alternative land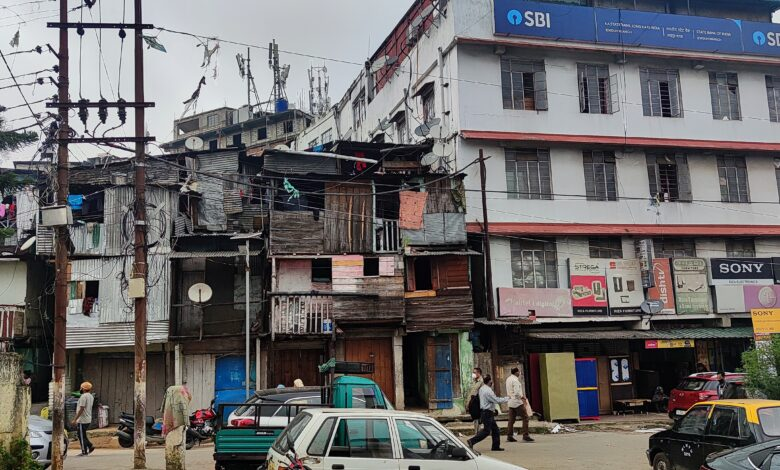 Shillong,April 27: The Khasi Students' Union (KSU) wanted the government to reject the demands of the Harijan Panchayat Committee (HPC) that 200 square meters be provided to each of 342 households in 10 acres of land in exchange of Them Iew Mawlong.
"The state government should not succumb to their demands and if that happens all we can say is that all hell will break loose, the KSU will oppose the move and not only the KSU but the public, the local indigenous people of Meghalaya will oppose and there might be mayhem in the state," KSU general secretary Donald V Thabah told reporters on Wednesday.
"The issue is ticking like a time bomb, it has happened before and it will happen again, hence we want to reiterate that their demands should not be accepted", he said.
The KSU said the government servants should be relocated immediately and the state should evict illegal settlers from Them Iew Mawlong.
According to Thabah, the KSU will chalk out its plan of action depending on the decision of the state government.
The HPC's demands are unacceptable and they are making a mockery of the government and the entire state. The HPC is demanding 10 acres of land in order to provide 200 square meters per family which is equivalent to 2,000 sq ft per household when if you look in and around Shillong, there are people who are living in a very small space especially people who live in rented houses," Thabah said.
He added had they been staying illegally in Punjab, they would have been evicted since day one. But here the government and the people are very lenient.
The KSU leader asked the government employees residing at Them Iew Mawlong to comply with the decision taken by the government and their respective departments for relocating them.
"The government servants settling there  should comply with the government's procedure and as for those who are settling illegally, they are illegal and they should be evicted. Eviction of illegal settlers is happening all over India if you look even in Assam, even in Chandigarh – everywhere in India, illegal settlers are being evicted. Here in Meghalaya also, if you look at vendors and hawkers they are being evicted but it doesn't mean that they will come and demand you build a shop for us, you bear the expenditure, you give us a plot of land…"
The HPC is behaving like a "khun khadduh", who is the one that inherits all the Khasi ancestral properties,Thabah, said.
He added: "They are not locals, they are migrants and some of them are settling illegally. And the message also for those groups or organisations who came from all over the world or other parts of India that they interfere with the affairs of the state our message to them is that if they are so much concerned about these people then please take them back to the place from where they came, give them a plot of land, give them 2,000 or 3,000 sq ft that is up to them, build their houses but they should do that outside the map of Meghalaya – if they do that we will highly appreciate".
Regarding HPC's claim of ownership over the land at Them Iew Mawlong,Thabah said that the HPC does not receive any certificate from the Syiem of Hima Mylliem. As area falls under the Sixth Schedule a  certificate from the Chief is required for recognition as a village council or a village dorbar. They should not indulge in these issues.
"If they claim that, then they should prove when did they buy the land and how are they able to buy land in a schedule area", the KSU said.