Sports
Martial art champions nurture Olympic dream despite challenges
Gold medallist from city missed 6 tournaments for lack of fund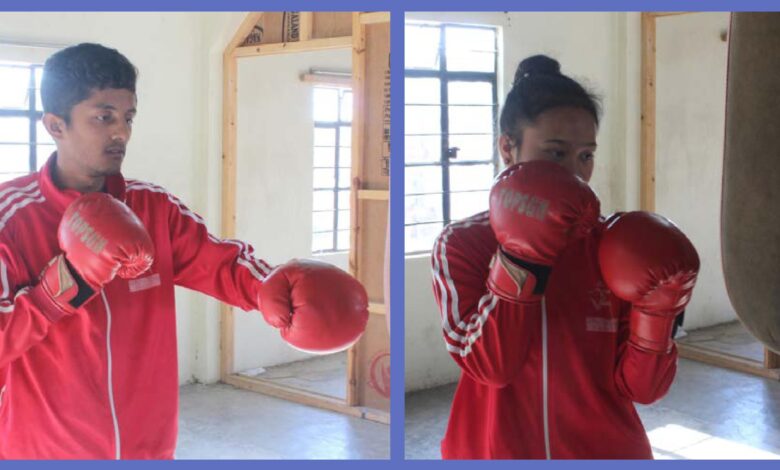 Shillong, Oct 27: Two martial arts champions in the city are nurturing Olympics dream despite the challenges they are facing owing to lack of sponsorship.
Sanbor Lyngdoh Nongpyuir (20) and Ribhalin Marbaniang (15) have won gold medals in international tournaments for Jeet Kune Do, a form of martial arts.
Nongpyuir had won several state, national and international tournaments. He is also well acquainted with other martial arts like Kick Boxing, Karate and Wushu.
But he had to miss as many as six tournaments recently because of lack of financial assistance from all quarters.
"The government wants to promote sports in the state. But due to lack of sponsorships, we don't get many opportunities to perform. I have missed around six games," he said.
Nongpyuir said taking loans is also common among struggling sportspersons in the state. With money to buy modern gears for practising martial arts at home, the sportsman punches around bamboo shoots, stems and rags.
Marbaniang started practising different forms of martial arts when she was eight years old under the guidance of Pynshai Mawrie.
"It is a headache," she said about getting funds.
She pointed out that with the absence of a proper system to seek sports finance, one has to look for contacts at the high level.
A resident of Lumparing, Marbaniang won gold in Thailand and silver in Bangladesh.
Despite these challenges, the champions have not given up their dreams and regularly follow the fitness regime. Both dream of representing the country in the Olympics.
"I hope the state government takes serious note of the problem and comes up with a solution to help talented sportspersons," said Nongpyuir.