State
New Dawn wants Covid dole to the poor through MLAs
'Consolidation of MLA fund will delay payment'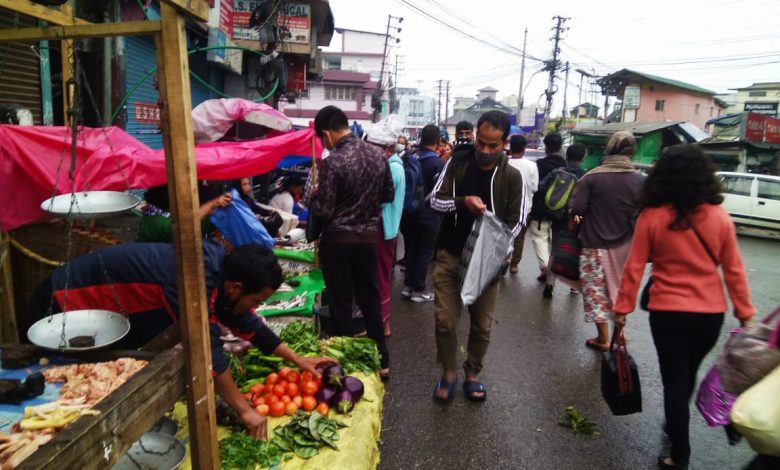 Shillong, May 26: New Dawn Meghalaya, a newly formed organisation, has said monetary support to the poor should be through MLAs as consolidation of MLA fund would delay the procedure.
In a statement issued on Wednesday, New Dawn, while supporting TUR's demand for diversion of the MLA Scheme funds to those employed in the unorganised sector, said consolidation of the fund and its disbursal to the beneficiaries "would create unnecessary procedures for the public and the government as well" and delay payment.
"In addition, though there is a mechanism in place for Direct Benefit Transfer (DBT) we have witnessed its inefficiency numerous times within the state. The same is happening in different states," it pointed out.
"The office of the MLA continues to be the most effective way for people to receive government-aided financial assistance. Existing structures within the local administration can be used to map out the needs of the particular constituency and identify the beneficiaries. It is here that the government, the MLA and the village administration needs to come and work together," the organisation suggested.
New Dawn also asked the government to ensure the highest protocols of transparency, ease of process and efficiency.
In a letter to the chief minister last week, it had demanded that the MLA fund be consolidated and money be paid as pandemic dole to the poor.
New Dawn has also demanded escalation of the sanctioned amount to 2.5 crore as was done last year.
The organisation emphasised the need for wide circulation of directives on Covid-19 through the district administration, timing and location for the MLA funds to be distributed at the village (shnong/dong) level.
"One can also issue orders that unless ID proof is furbished, no transfer can be carried out. These can be personally verified on-site (as is done during cell phone number verification) and recorded accordingly. A photo ID must tally with a transfer and this uploaded to a database. This might be against the cashless emphasis of Digital India but in trying times innovations must be made," it said.
Condemning Deputy Chief Minister Prestone Tynsong's insensitive remarks, New Dawn said, "Can we expect the government to function for the many not just the few?"
Tynsong had told reporters that it was not just the poor who were facing problems during the pandemic but the rich too. He had further suggested that people should replace their meat diet with vegetables.