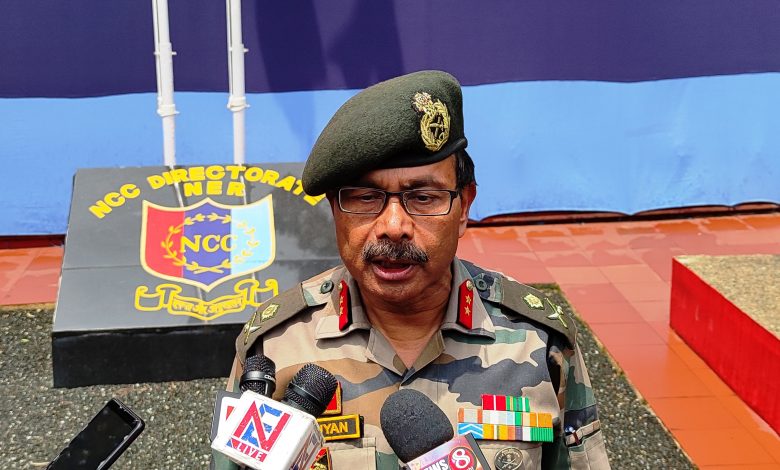 Shillong, July 28: The outgoing NCC chief of the North East,  Maj Gen Ananta Bhuyan said on Wednesday that with NCC being declared as elective subject, there will be more enrolment in NCC.
While admitting that Covid has affected the enrolment for NCC this year, he hoped that with the new initiatives, more students will be attracted.
"We are creating awareness on a large scale to educate the youth on the importance of NCC especially in the remote areas of the state", said Bhuyan, who is the ADG of NCC North Eastern Region.
He said after the Prime Minister Narendra Modi had last year announced strengthening of the NCC in the borders and coastal areas, the headquarters have reached out to the students in the border areas, including Dawki.
The official said 6300 vacancies are there in the North East and Meghalaya has maximum numbers followed by Assam.
206 educational institutions have also been targeted for more enrolment.
As NCC is called third tier of defence, the recruits are in demand to provide support to the armed forces and civil administration.
The cadets also get exposure to develop their skill through various physical activities and they can also pursue their career in defence.